Can You Pull Off This Color Trend?
If you have followed interior design blogs or Pinterest or Shelter magazines for any time at all, I'm sure you've heard plenty of interior designers share a tip for giving your room that "designer edge" - by using a bit of black in every space. Typically, they are referring to a black piece of furniture, or accessory item, or small detail. Well recently, I'm seeing the black dial being turned WAY up, and I'm not mad about it! If a bit of black is good, then perhaps a lot of black is great. Let's look at a few ways you could consider adding the darkest hue to your rooms.
CAN YOU PULL OFF THIS COLOR TREND? #1 - BLACK WALLS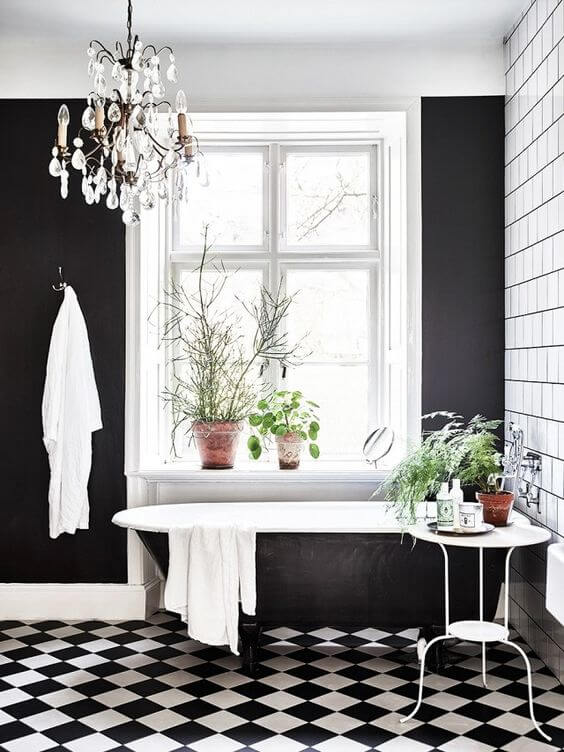 Dark, moody wall colors like hunter green, navy, and chocolate brown have been all the rage the last few years. I'm seeing the trend increase by design risk-takers willing to go all the way - with BLACK walls. The idea sounds absolutely extreme, but when you take a look at the room examples above - isn't it bold and pretty?! The spaces don't feel gothic and cave-like, like you might expect. Black walls look graphic and fresh, and give the rooms a moodiness and edge that is very appealing. I especially love the black walls in a more traditional/classic space.
CAN YOU PULL OFF THIS COLOR TREND? #2 - BLACK CEILINGS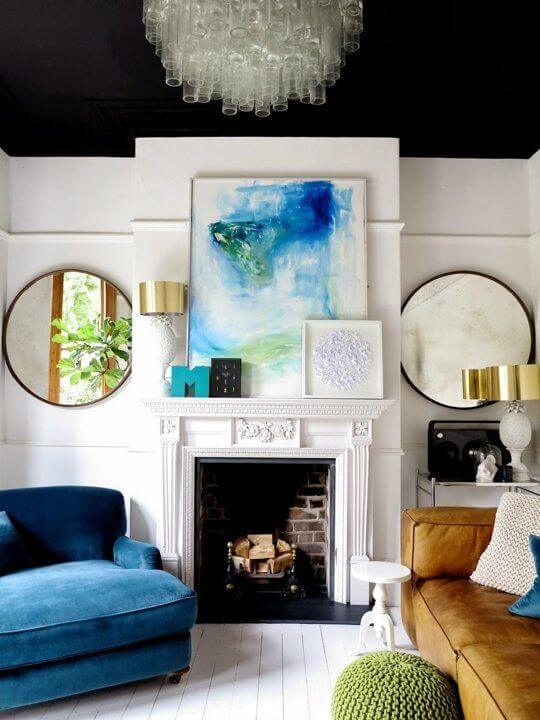 A phrase that I commonly hear is that dark ceilings will make the room feel smaller or lower. As you can see from these photo examples however, a black ceiling, when paired with light walls, makes the ceiling feel further away! Dark colors recede, and this visual color trick of painting only the ceiling adds a layer of depth to the room, but does not make the room feel smaller, in my opinion. I also think it adds a modern and cool edge to these otherwise classic spaces.
CAN YOU PULL OFF THIS COLOR TREND? #3 - BLACK DOORS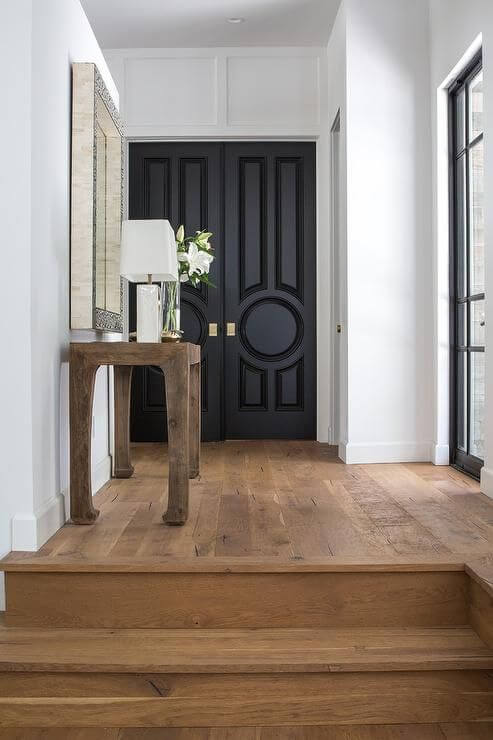 If you are a black-lover but afraid to fully commit to the dark side, then this method is for you! Consider painting your interior doors black. I don't think I've ever seen a black door I didn't like. Black painted doors can work in every design style, and 100% of the time it adds a level of sophistication to the space. It is also not a huge design commitment if you are hesitant! This is an extremely affordable update that can deliver HIGH design impact in your home.
So, there we have it - 3 ideas for adding black to your home. The color trend sounds almost insane, but I think you will agree that in reality, black walls/ceilings/doors add a confident flair that shows you've got design chops.