Briargrove Houston Grand Dining Room
Hey there, friends! I'm back again today sharing a dining room transformation for my super fun clients in the Briargrove Neighborhood in Houston, TX. My clients had recently purchased and moved into this beautiful home, and their dining room was a blank slate. Let's check out how it looked "before."
BRIARGROVE HOUSTON GRAND DINING ROOM - BEFORE
The dining room is immediately off of the entrance to this grand home, so my clients really wanted it to be a "wow" factor right when guests come arrive! The room was left with dramatic silk bronze drapery, which we wanted to keep if possible. The existing light fixture was undersized for the grand space, and not the right style for my client's dream room. They brought their previous dining furniture, but it was undersized for the space. We did want to incorporate their existing sideboard cabinet.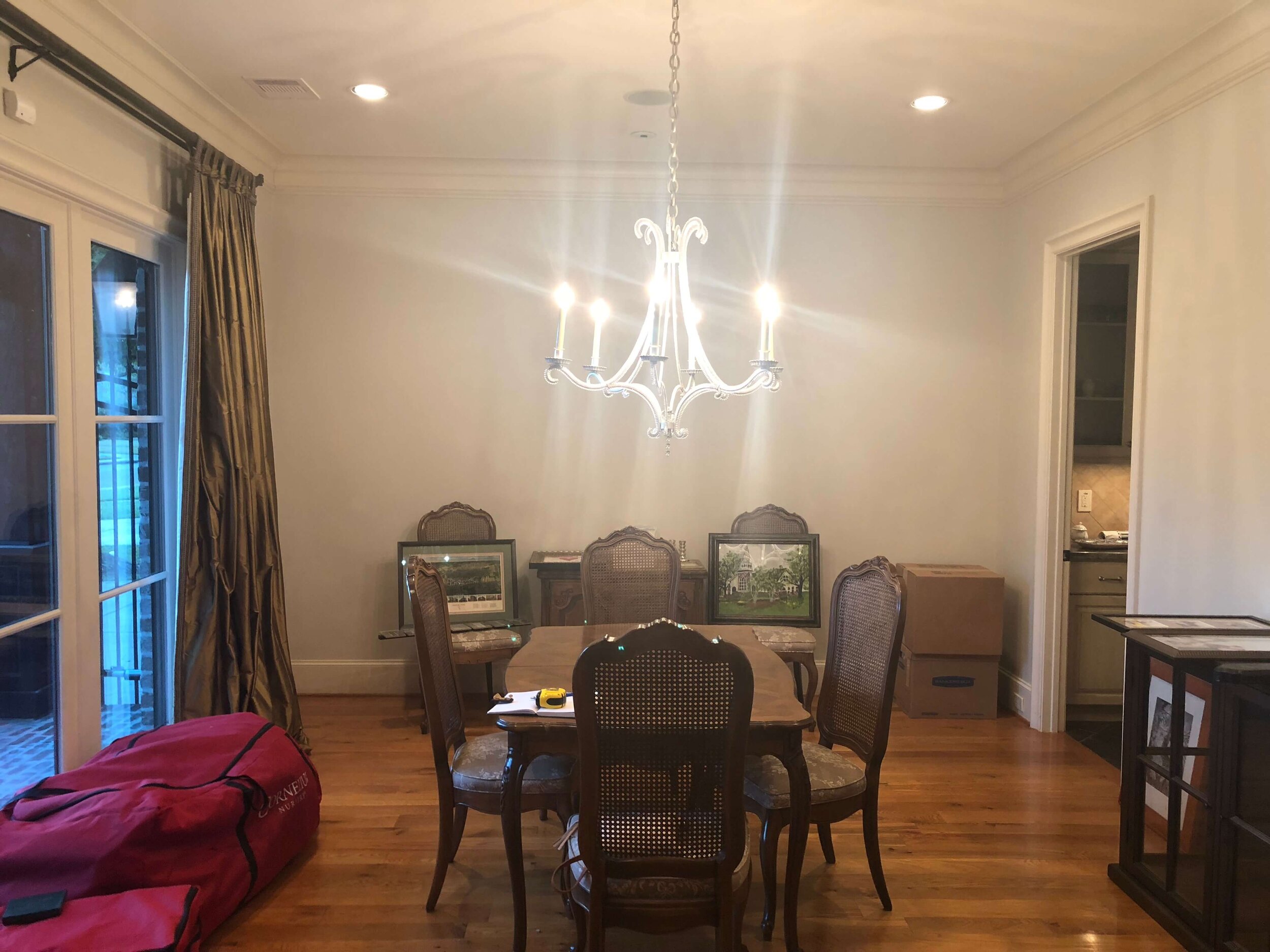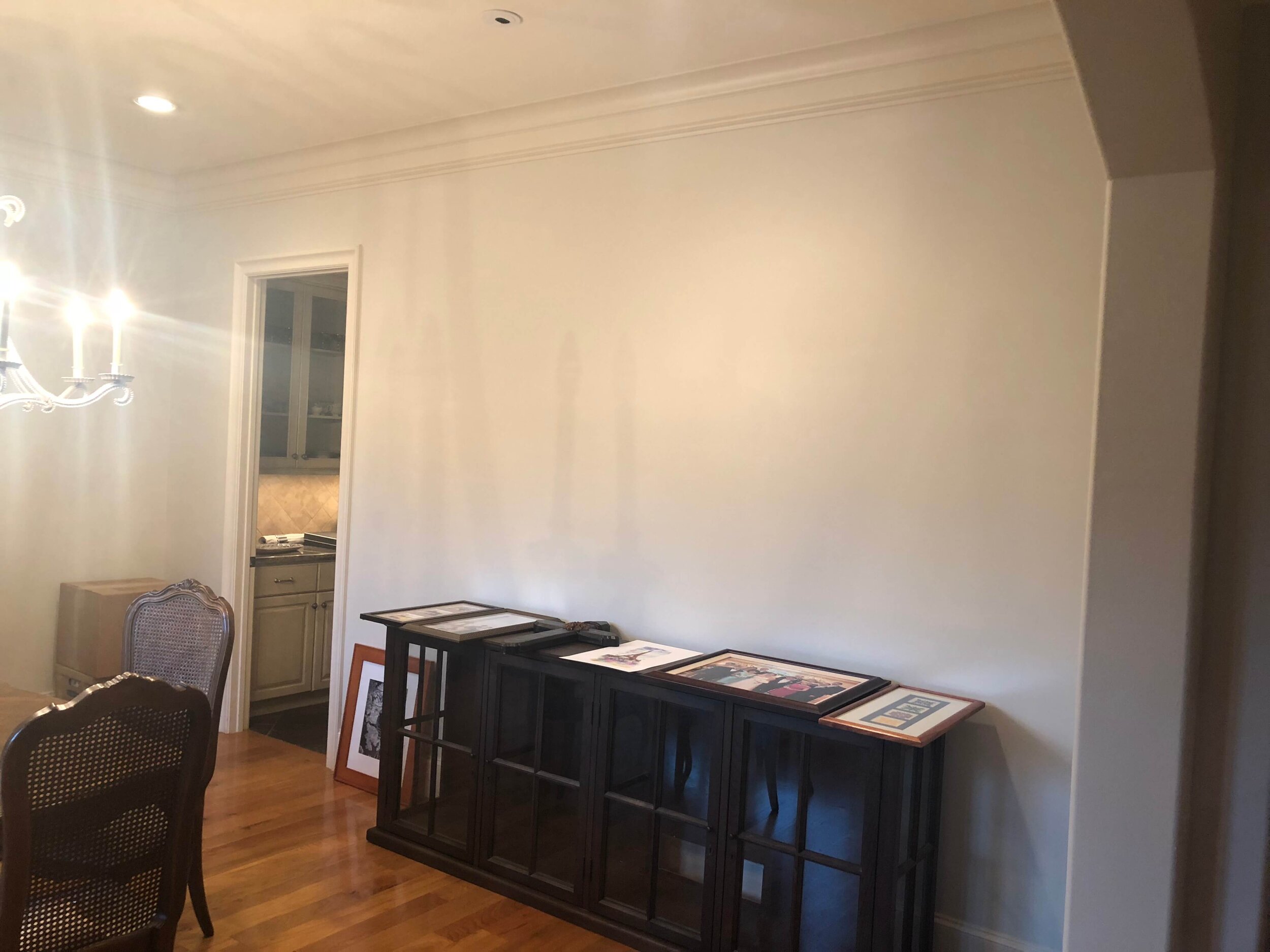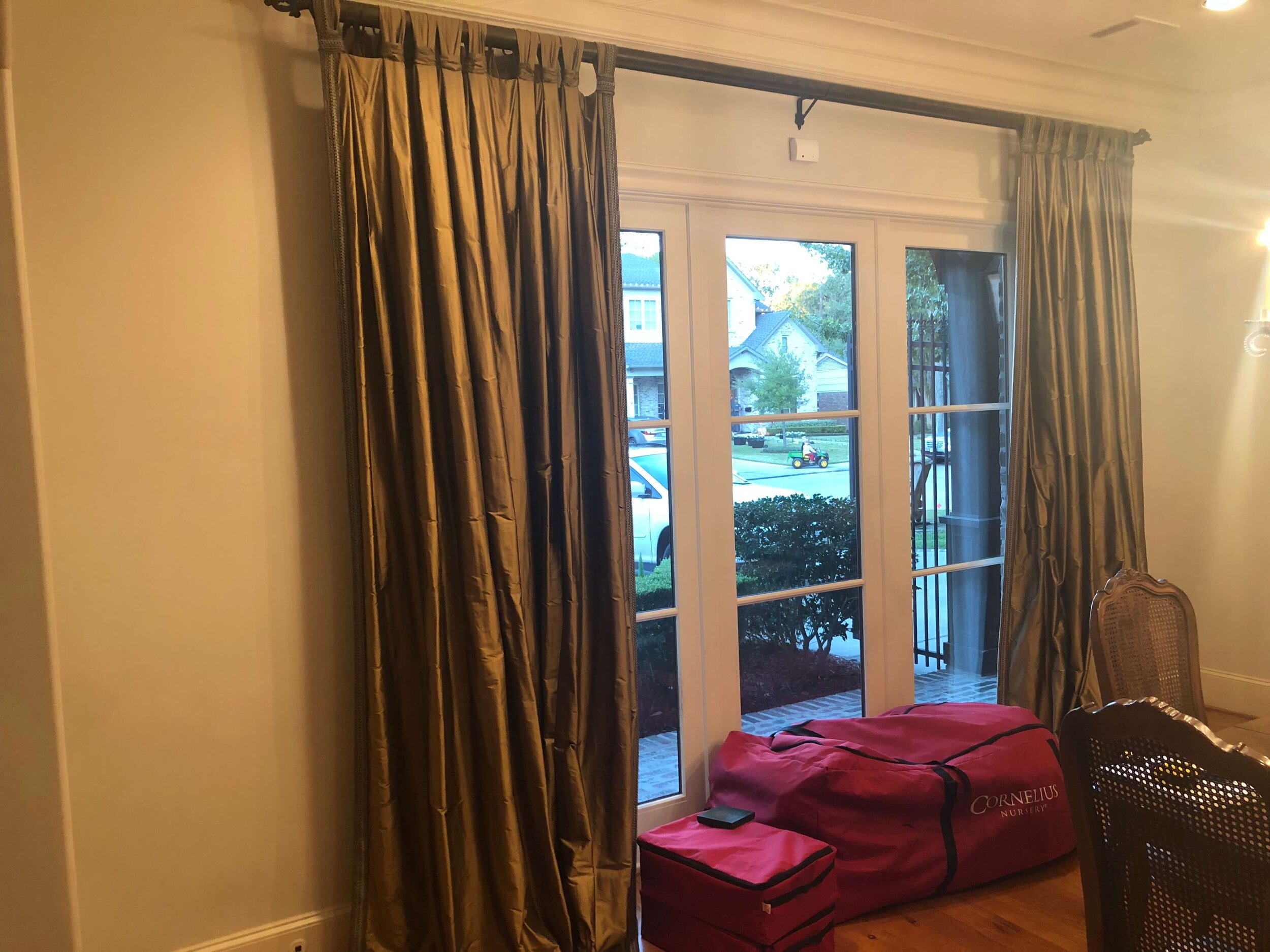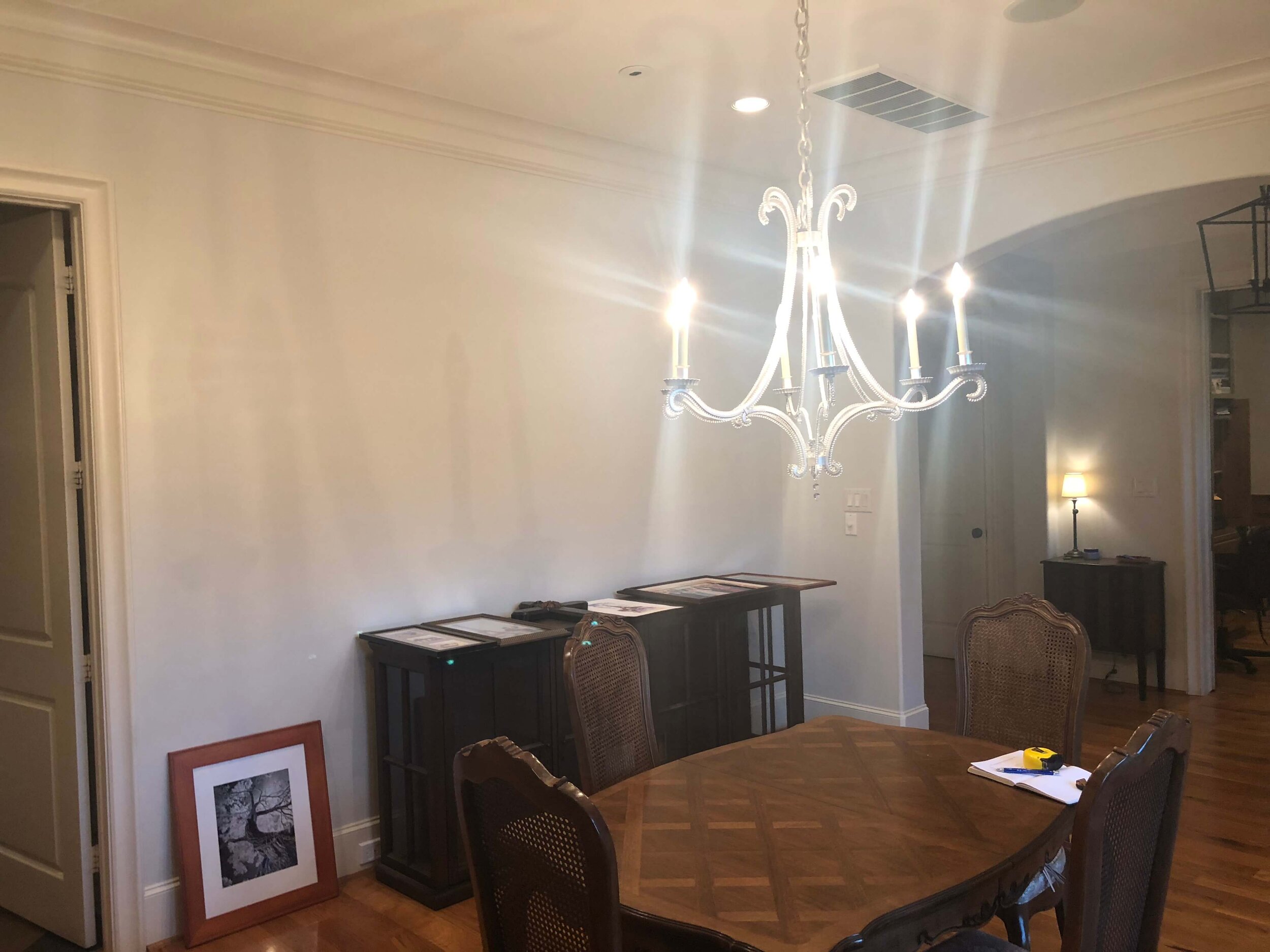 BRIARGROVE HOUSTON GRAND DINING ROOM - DESIGN PLAN
During our initial consultation, we discussed my client's dream vision for the room: traditional and classic furnishings, dramatic statement lighting, a touch of modern with the artwork/accessories, and a dose of color…she especially loved luxurious blue!
The design process always begins with a scaled furniture plan, to determine the correct size for all of the furnishings. We loved the idea of a traditional oval dining table with an extension leaf, so it was crucial to determine the "fit" with the table extension in and out.
A vibrant rug would help create contrast against the hardwood flooring, and I always recommend a patterned rug in dining spaces to help conceal small spills over time. This particular rug is very stain resistant and so much bang-for-the-buck.
A mixture of seating would create visual interest - luxe velvet blue side chairs paired with neutral and sleek host armchairs.
The star of the show would be the custom wallpaper mural on the back focal wall. We visited the local showroom to inspect the mural in person, which is so beautiful with delicate flowers, birds, and gorgeous winding tree branches. The mural is so grand and captivating, it would really act as art on the entire large back wall!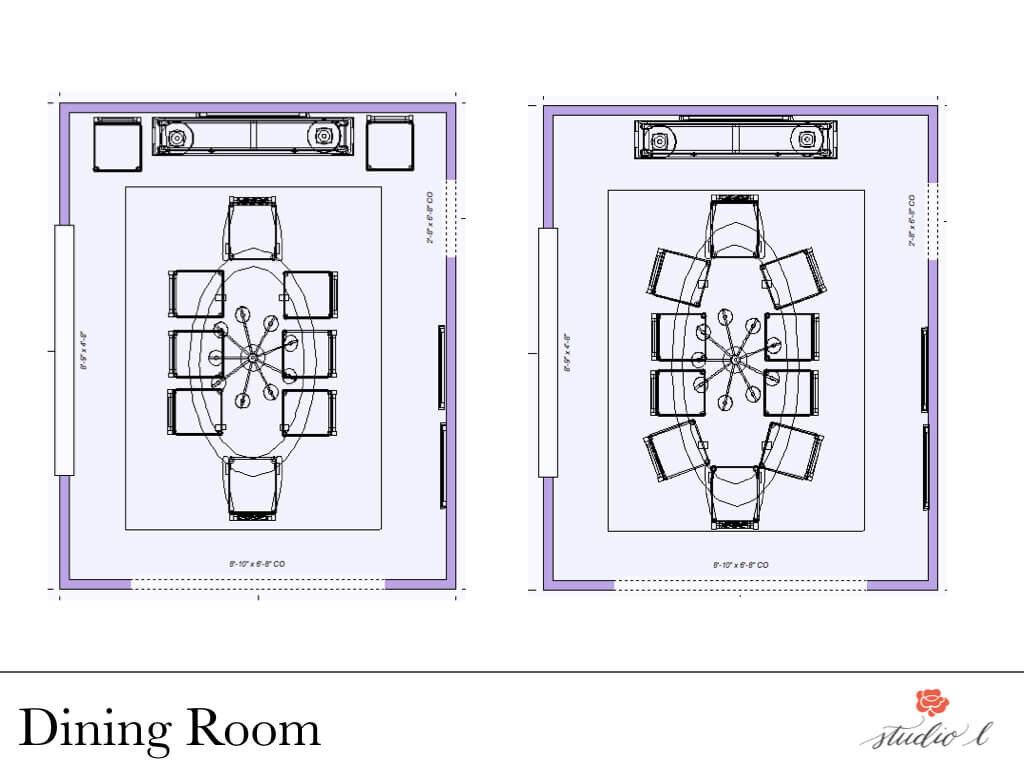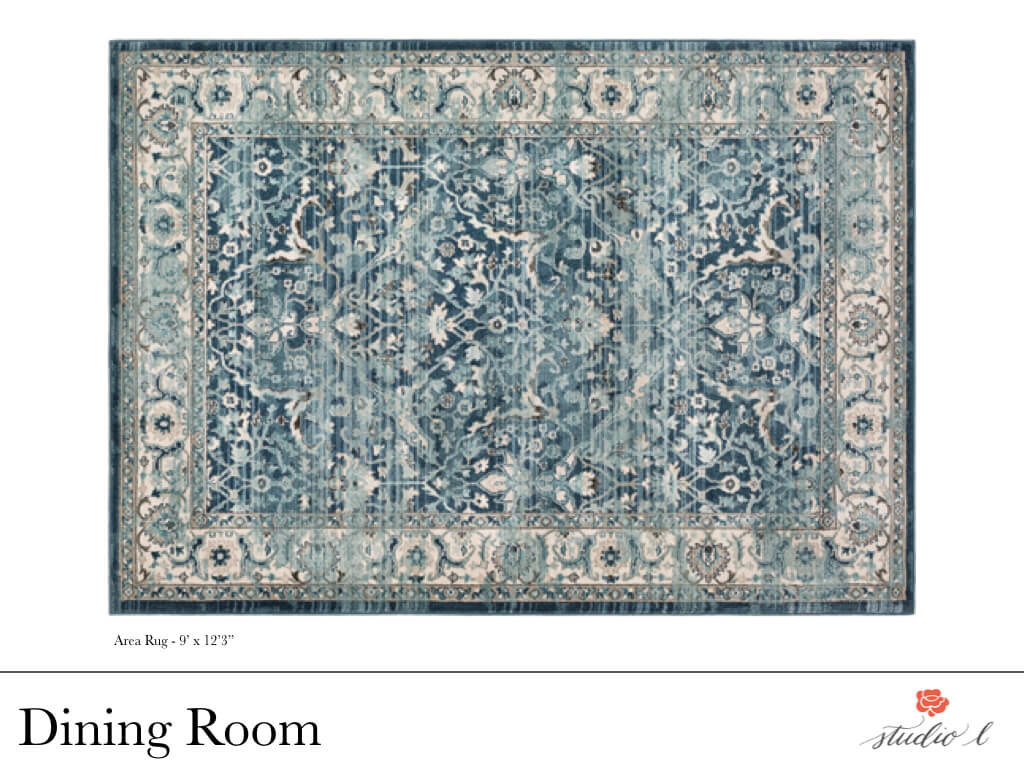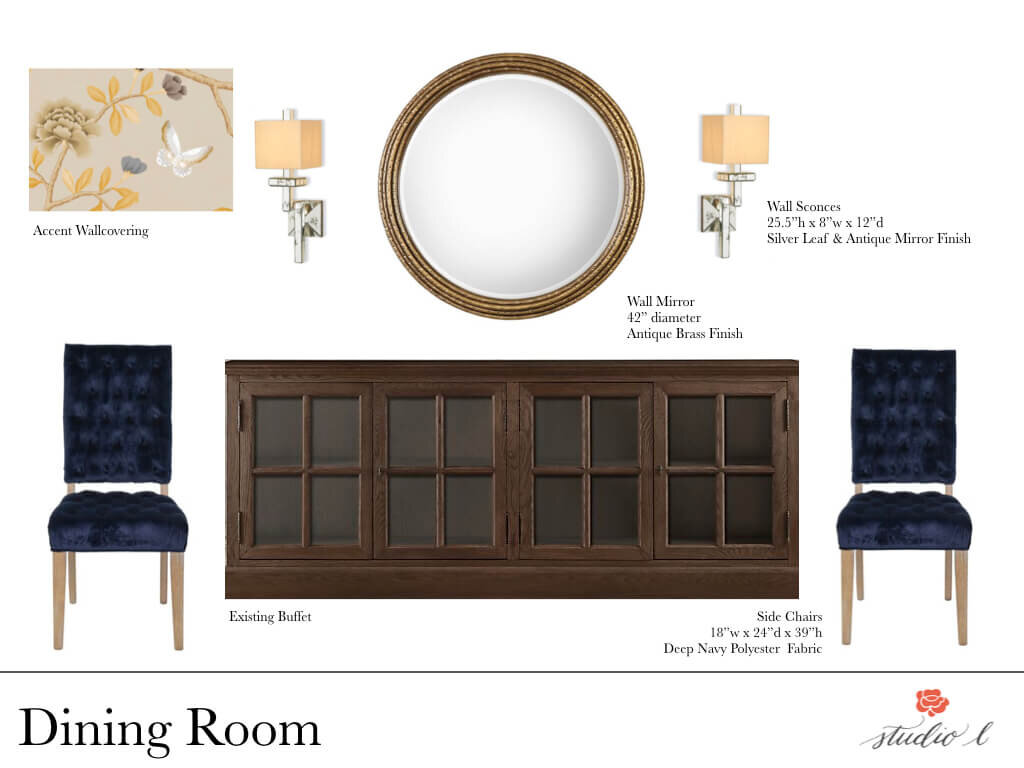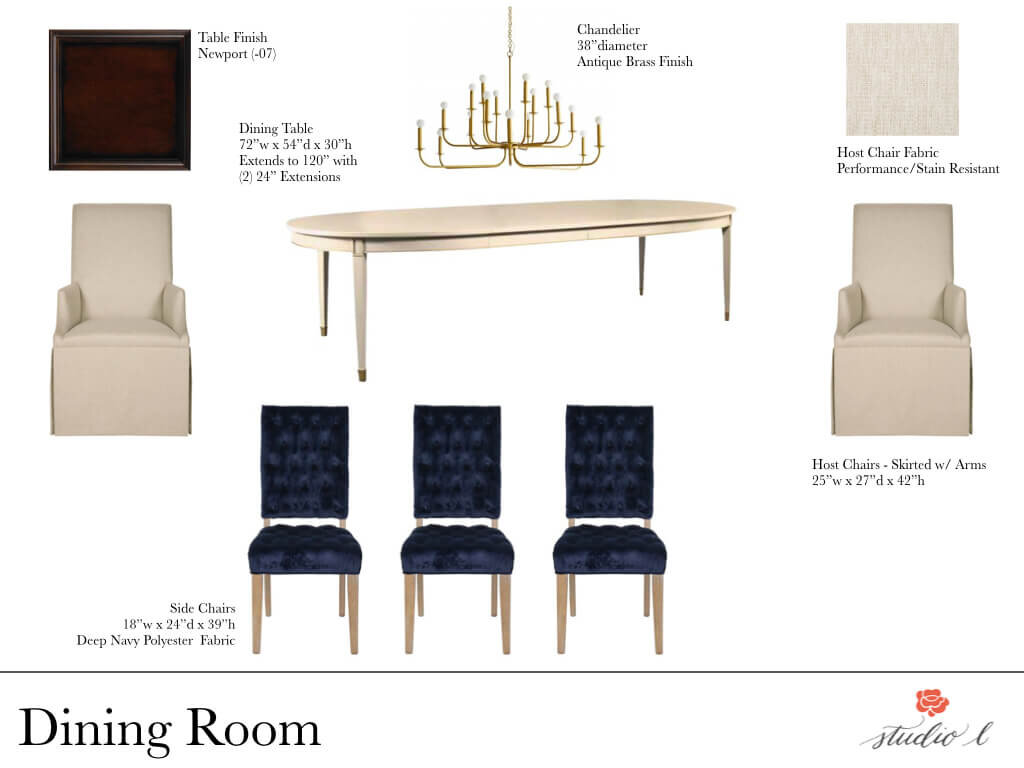 BRIARGROVE HOUSTON GRAND DINING ROOM - AFTER
The elements in this room came together beautifully, despite a few hiccups with the wrong items being sent! Yikes….it's truly always something, but I reassure my clients that my team and I will resolve any and all project issues.
Wouldn't you agree that this wallcovering is the star of the show? Or maybe it's the stunning modern light fixture? Or the amazing modern original art by local artist Katherine Price?
I would love to hear from you in the comments….what's your favorite element in this Briargrove Grand Dining Room?