BEHIND THE SCENES: BELLAIRE EASYGOING ELEGANCE
I have a doozy of a transformation to share with you today! My client's home in Bellaire, TX was unfortunately flooded during Hurricane Harvey. We used that awful event as an opportunity to start fresh and rethink the entire design of the home - they wanted to modernize and streamline the very traditional and dated bones of the space. The "California Modern" aesthetic was our style goal….and the starting point was much more Tuscan Traditional. Let's take a look at the stairwell, living room, and study "before."
BEHIND THE SCENES: BELLAIRE EASYGOING ELEGANCE - BEFORE
You will see in the "before" photos, this home was bland and basic, with some strange tuscan arches and stair railings. The architectural elements were not cohesive, and most definitely did not represent the style of my cool clients. And that living room fireplace, was so, so….sad!
BEHIND THE SCENES: BELLAIRE EASYGOING ELEGANCE - DESIGN PLAN
Our style goal for this dated space was streamlined + modern + organic elements + livable + California cool. Does that make sense?! We would achieve this by incorporating warm woods, simple furniture lines, natural stone, worn leathers, and earthy hues. And I course I have to include pops of my favorite - brass!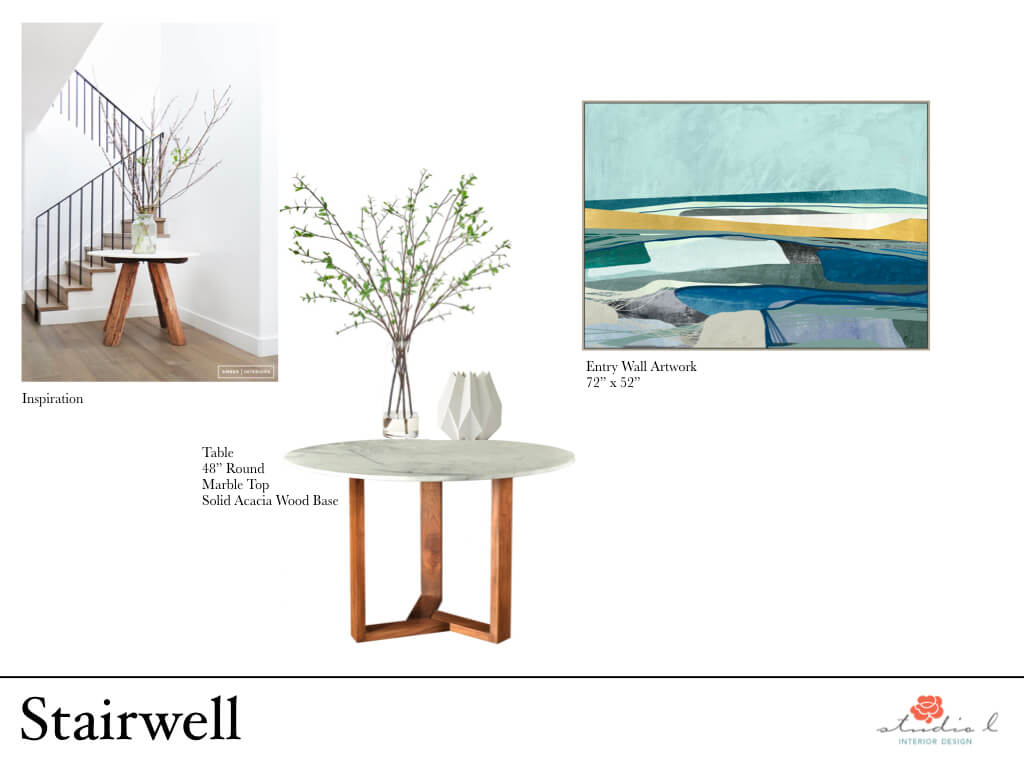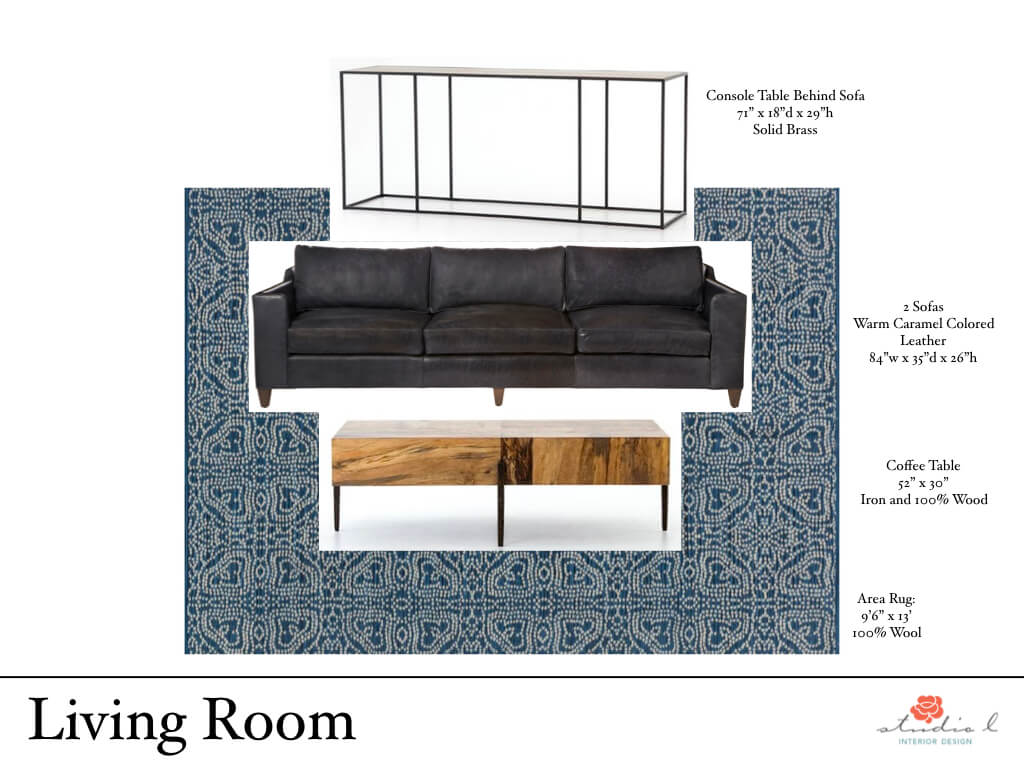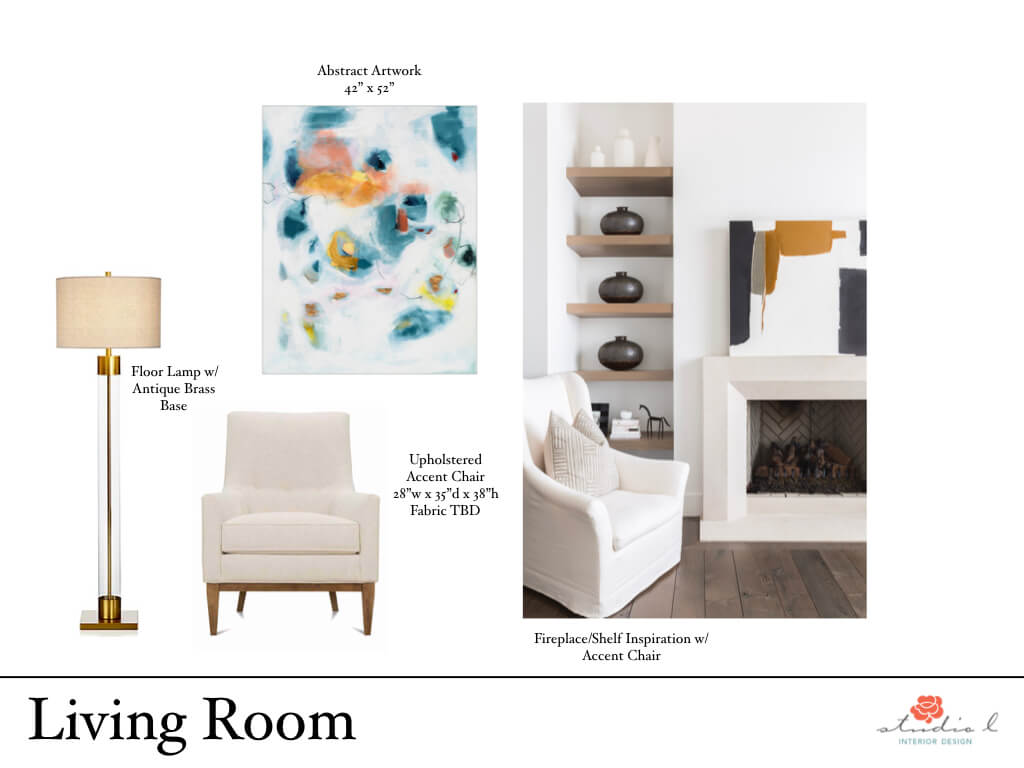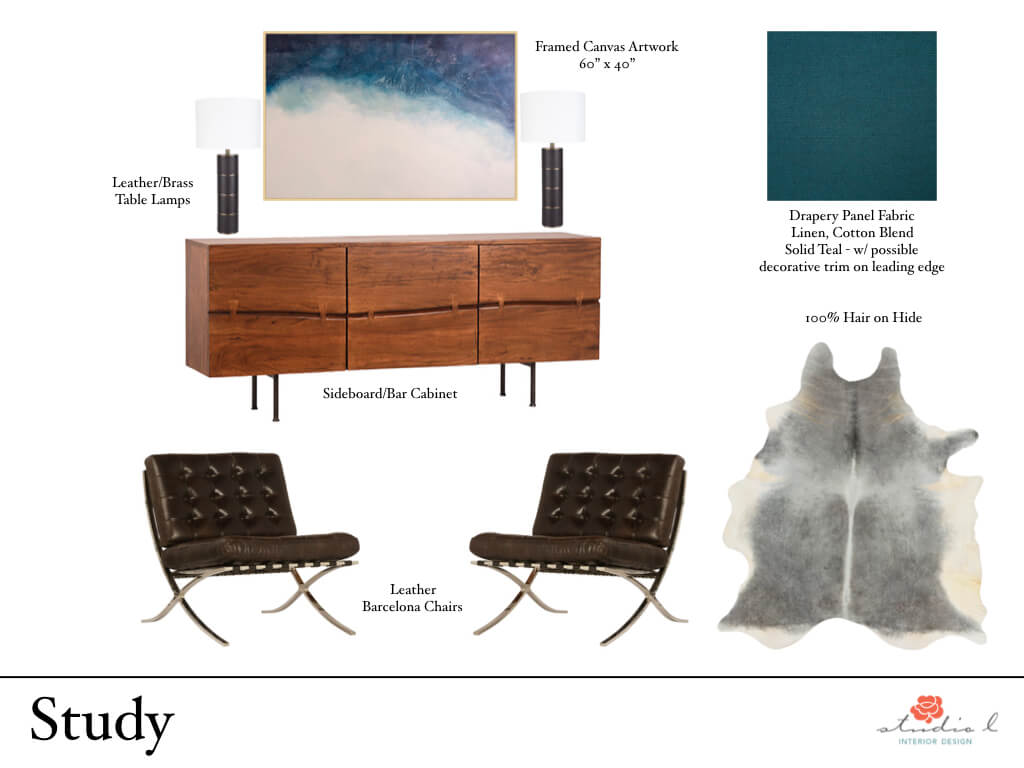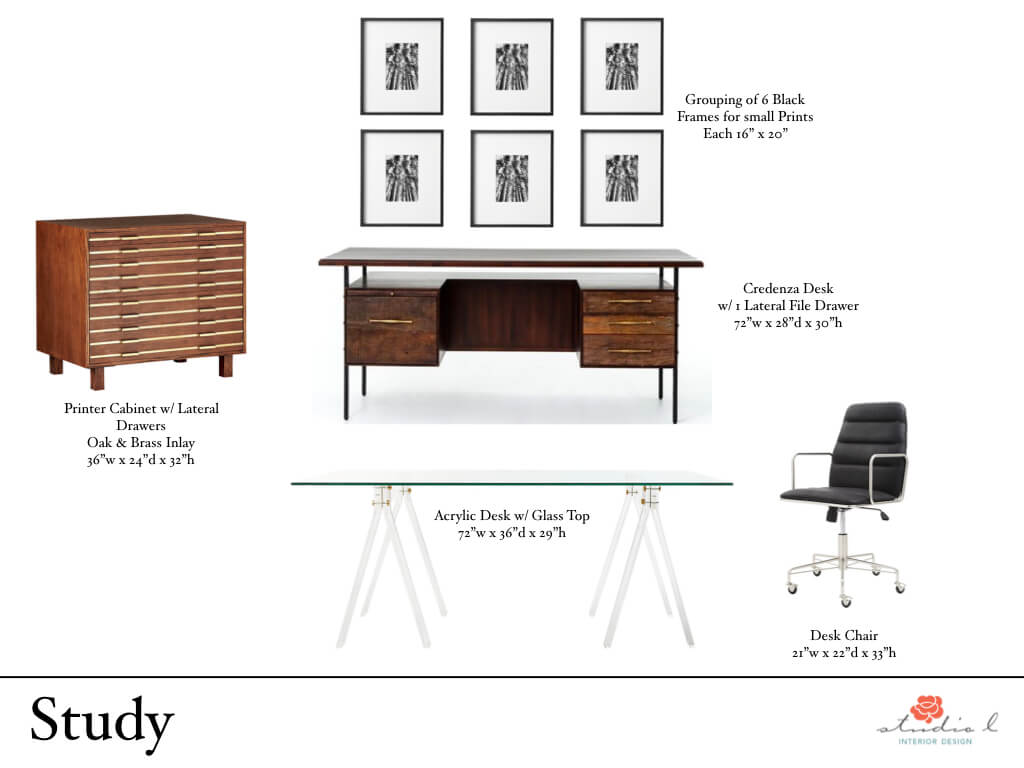 BEHIND THE SCENES: BELLAIRE EASYGOING ELEGANCE - AFTER
Even though the design direction was to be simple and somewhat minimal, this home had to undergo a major transformation: new hardwood flooring, stair railings, clean baseboards, redesigning the arched openings, reworking the fireplace surround and built-ins, paint throughout, and much more more! Once the renovation was complete and we added in the furnishing layer to the space, the airy and welcoming ambiance really came to life. This home became very refined and elegant, yet still completely practical and livable for this young family.
Keep checking back in for more "before and after" posts about this Bellaire, TX home - I will be sharing the kitchen, bathrooms, dining room, media room, and all bedrooms - coming soon!