A bohemian nursery that's truly too cool for school.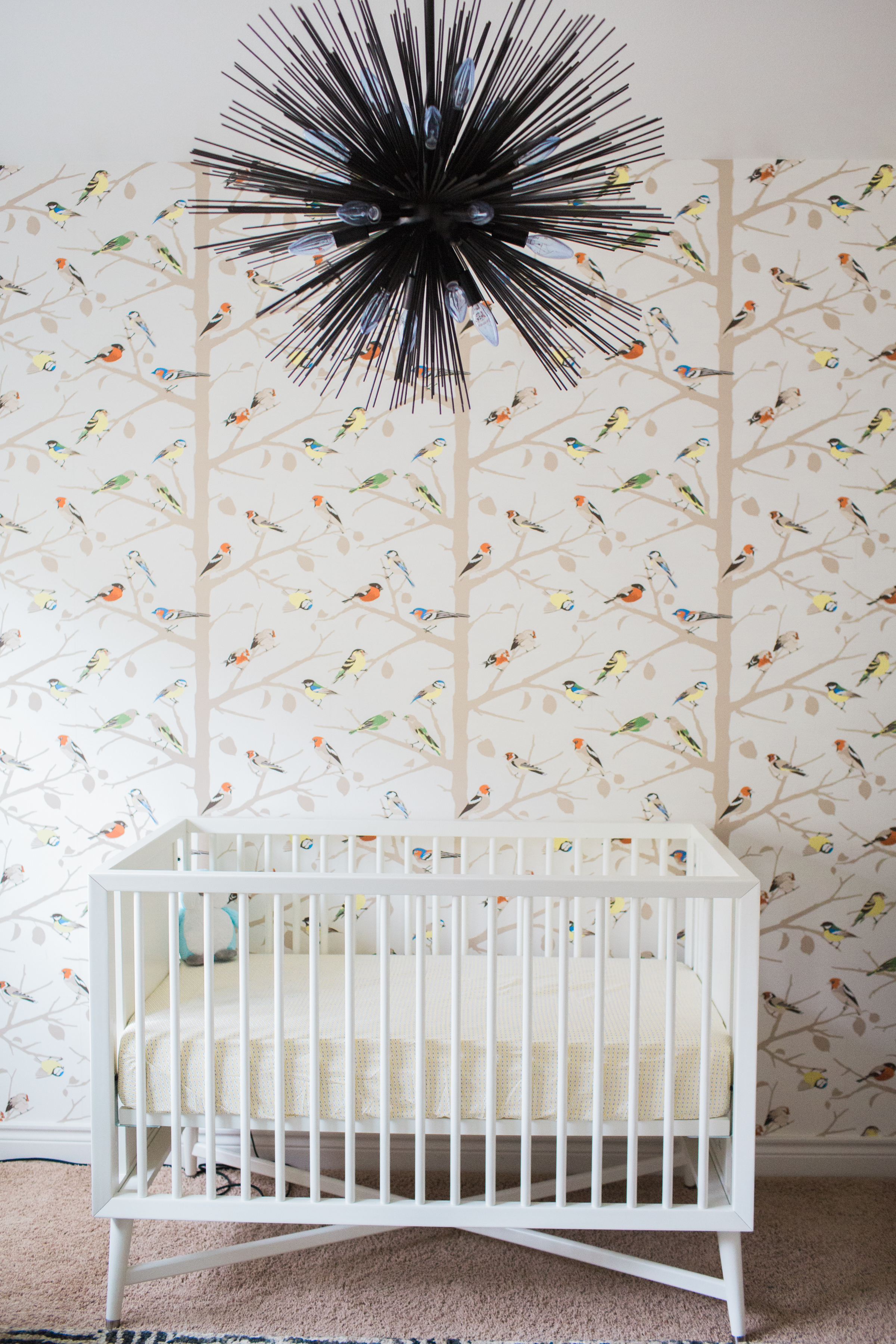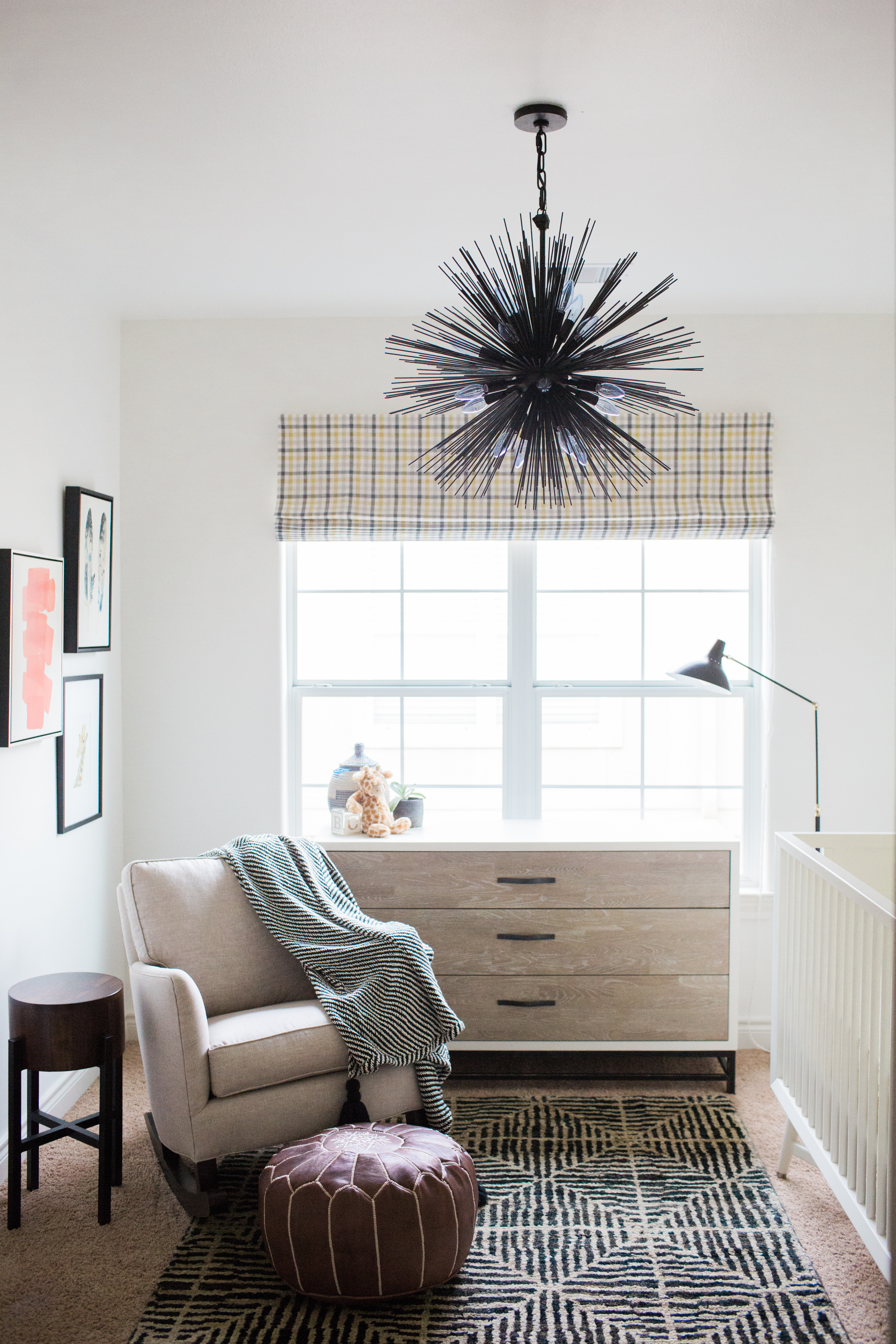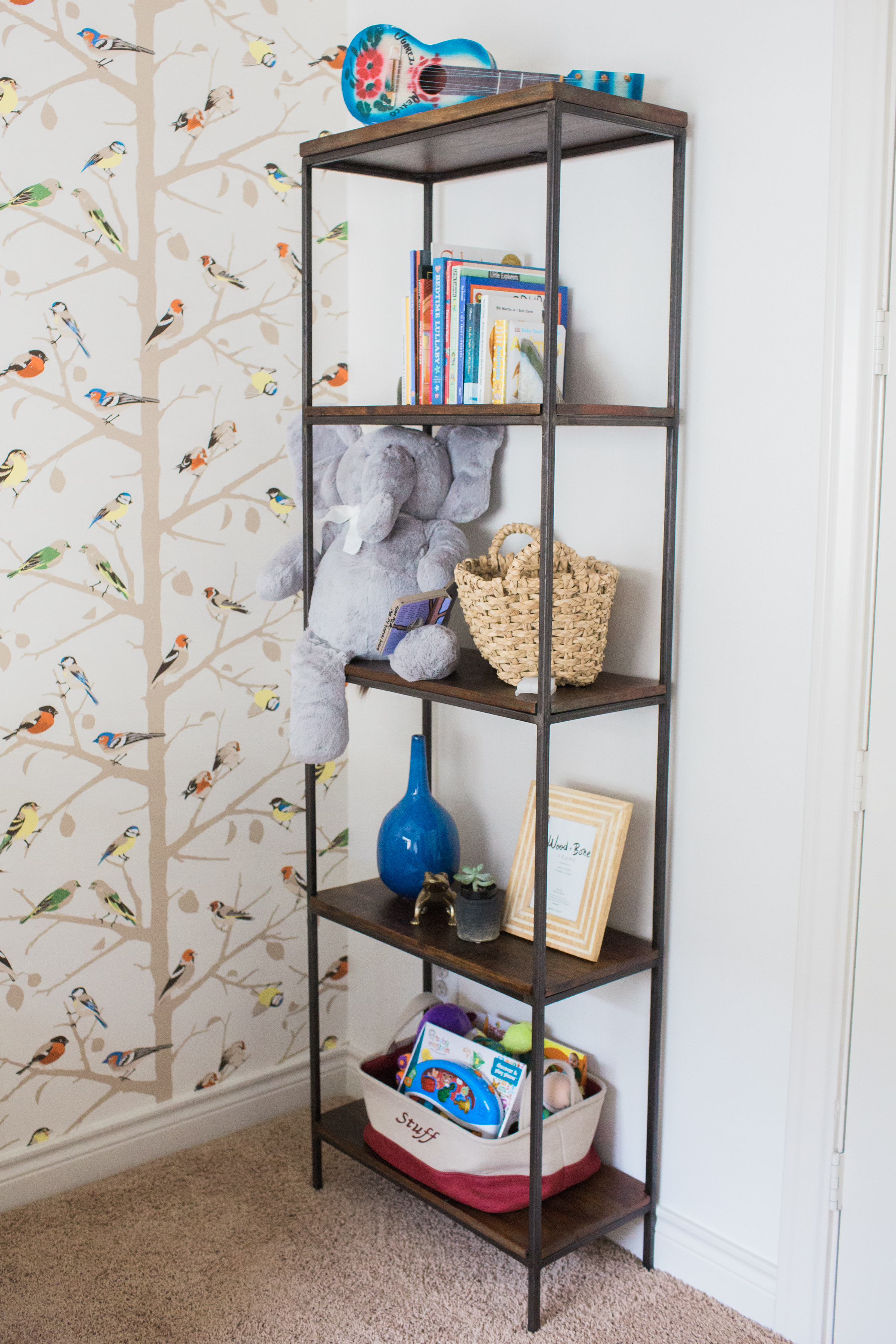 Have you ever seen a nursery so cool that you might be willing to sleep in the crib so the cool factor can rub off on you? If not, then this is the blog post for you. ;)
I was hired for this project by super sweet and excited first-time expecting parents. After a tour through their gorgeous home, I was led to the third floor nursery - which at the time was a Pepto Bismol pink storage room that they never touched. And can I say - this excited me....a completely blank slate!
BEFORE
Not so inspiring, huh? Now let's talk about the GOALS: My clients wanted a fresh, modern, and gender neutral nursery for little baby-to-be. They were also open to textiles and styling with a bohemian flair.......which really had me drooling because I knew a bohemian baby room would be EVERYTHING!
As I worked through the design plan, I selected a fresh bright white for the wall color, streamlined furniture pieces with a mid-century flair, and cool mod pieces like a sleek floor lamp. The whole game changed though when I stumbled upon this quirky and whimsical bird wallpaper. That wallpaper was the perfect kid-friendly element that also isn't too goo-goo baby.... ya know? And to take things up another notch I proposed a chandelier that you would never expect to see in a nursery. I mean really, this thing looks like a black sea urchin. AND WE LOVED IT. Why would anyone want their nursery looking like everyone else's on the block? Original + inspiring > predictable + safe.
THE DESIGN PLAN
This project was so great because the space was incredibly small, and we had to be super thoughtful and intentional with every item we selected. There was no space or need for an item, just because. Things needed to function, yet still be cool. And it was important that the bohemian vibe wasn't overwhelming - no dreamcatchers necessary. ;)
Check out the insane transformation below - and leave me a comment with your favorite element in the space. I love hearing from you!
AFTER