BEHIND THE SCENES: CREATING A SITTING ROOM WITH SOUTHERN + BRITISH COLONIAL STYLE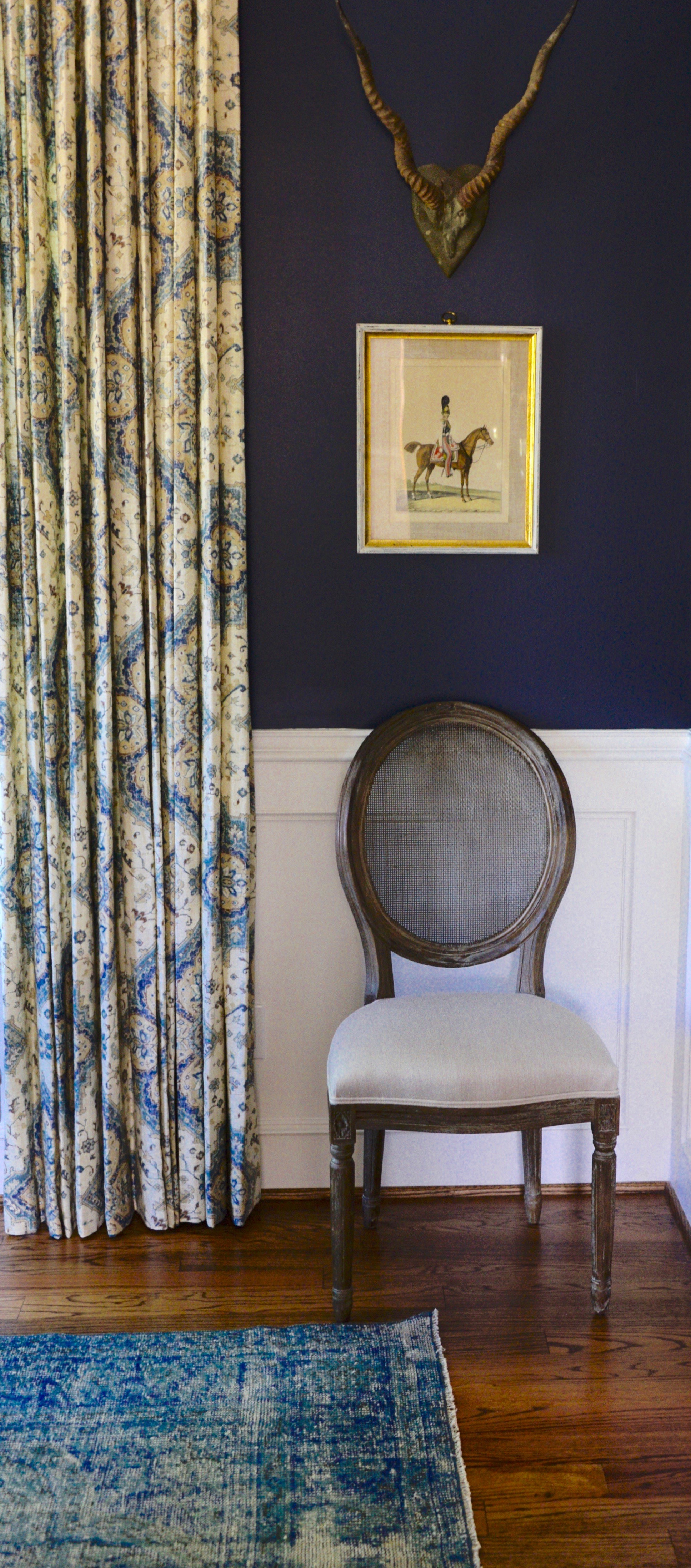 It's been awhile, so I'm thrilled to share a recently completed client project! This lovely couple hired me to design their formal sitting room, after completing their dining room and powder bathroom design earlier this year (take a look at "Handsome Heights Home" dining room photos here). For the sitting room, they dreamt of a space that was cohesive with dining area, but had it own flair of southern and British Colonial Style. They also wanted the room to be a great space for conversation and evening cocktails.
SOUTHERN + BRITISH COLONIAL SITTNG ROOM: INSPIRATION AND FLOORPLAN
As always, I had to start with inspiration images and a scaled furniture plan to kick off the design work!
SOUTHERN + BRITISH COLONIAL SITTNG ROOM: DESIGN BOARDS
Once the style tone of the room was set the furniture plan was perfected, I set out to source the necessary furniture and accent pieces to make this space come to life. Design boards were created to help my clients visualize how all of the elements would come together.
The clients loved the design direction, and after a couple of minor tweaks, the design was approved and we were off to ordering! Check out the images below to see how this Southern + British Colonial Sitting Room came to life.
SOUTHERN + BRITISH COLONIAL SITTNG ROOM: THE RESULTS
I hope you love the results! And if you'd like to receive fresh home design content to your inbox every week, sign up for the Studio L Newsletter. :)