A Transitional Style Master Bedroom Makeover showcases neutral color scheme and interesting textures
Another day, another before-and-after. My favorite!
This project is one of my favorites OF ALL TIME, with one of the BEST clients known to man. She has a clear vision of what she wants, and trusts me completely to help her make that vision come to life. She wanted to work on that master bedroom....we had just recently completed a full remodel of their master bathroom, so the bedroom needed to match the WOW factor. My client wanted to stick with a neutral color palette, sophisticated bedding, new furniture, cozy drapery, and a new built-in cabinet. This built-in needed to incorporate practical storage, since she wanted to get rid of their dresser and armoire, but also house the TV and AV equipment.
Take a look at this master bedroom before....
BEFORE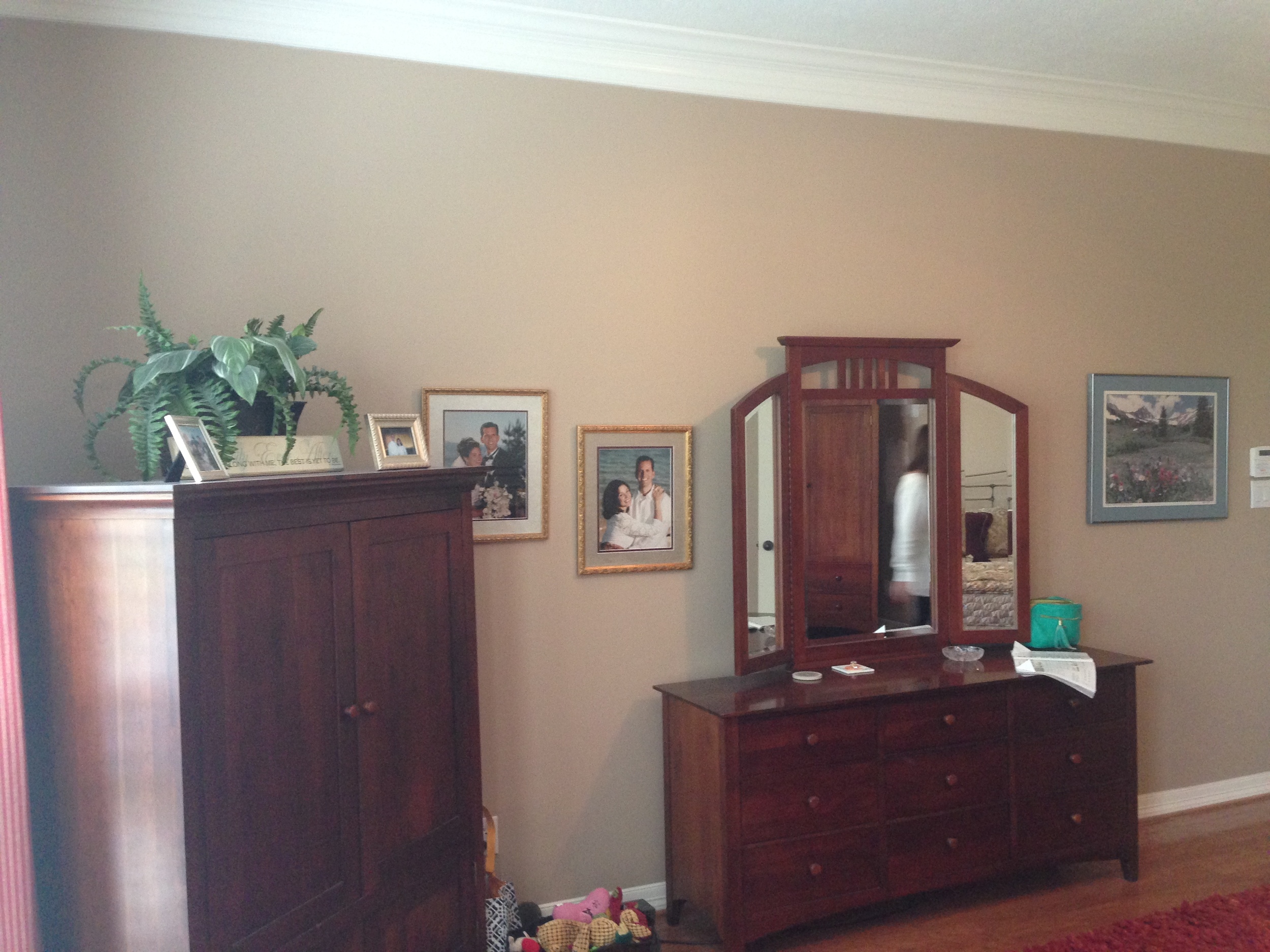 As you can see, this bedroom was LARGE - and honestly lacked furniture of the correct scale. We needed to select new furniture pieces to help visually fill the voluminous room.
AFTER