Unbelievable Master Bathroom transformation...from dated and cramped to classic and tranquil.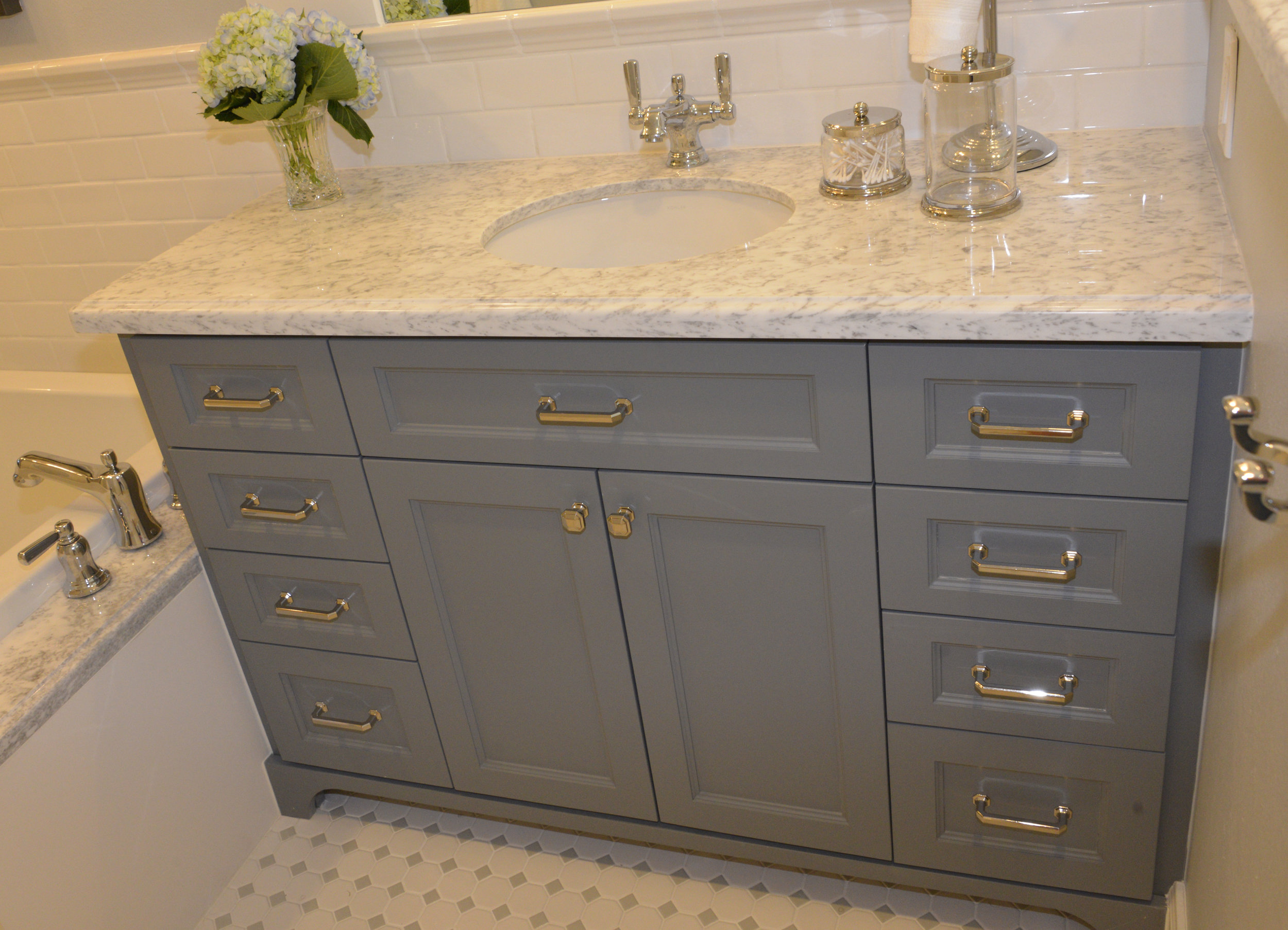 Welcome back! I have a treat for you today. Because don't you just love a radical before-and-after story?! One that makes you do a triple take, and thumb back through the details of the photos while uttering in disbelief that "there is just no way this is the same room....!" Me too.
This transformation took place last year in the master bathroom of my awesome clients in Sugar Land, TX. By the time of our first meeting, the lady had suffered with this tortured room for too many years, and was aching for a complete overhaul. I mean everything. "Rip everything out!" she exclaimed. Music to a designer's ears.
We discussed the long list of reasons this master bathroom was not working:
incredibly dark - they had to keep the window shuttered for privacy, but obviously shuts out all natural light

dated wallpaper

ugly shower smacked in the middle of the room, blocking light and visual path

vanity cabinet falling apart

terrible lighting

dated sliding closet mirror doors w/ ugly brass trim

closet layout was not maximized - she and her husband shared the closet and needed better storage solutions

old tile, countertops, tub, flooring. old EVERYTHING

just not pretty.
BEFORE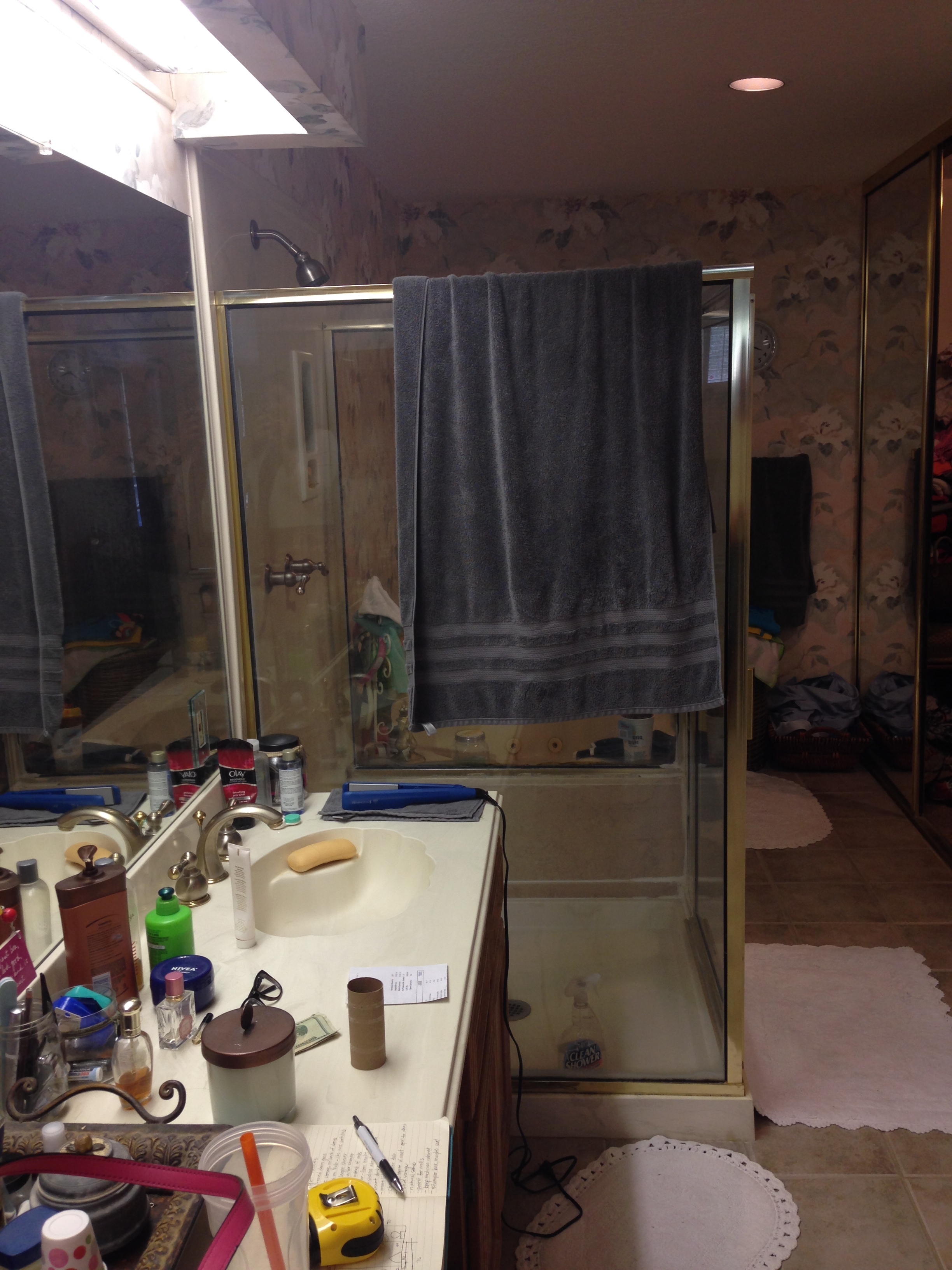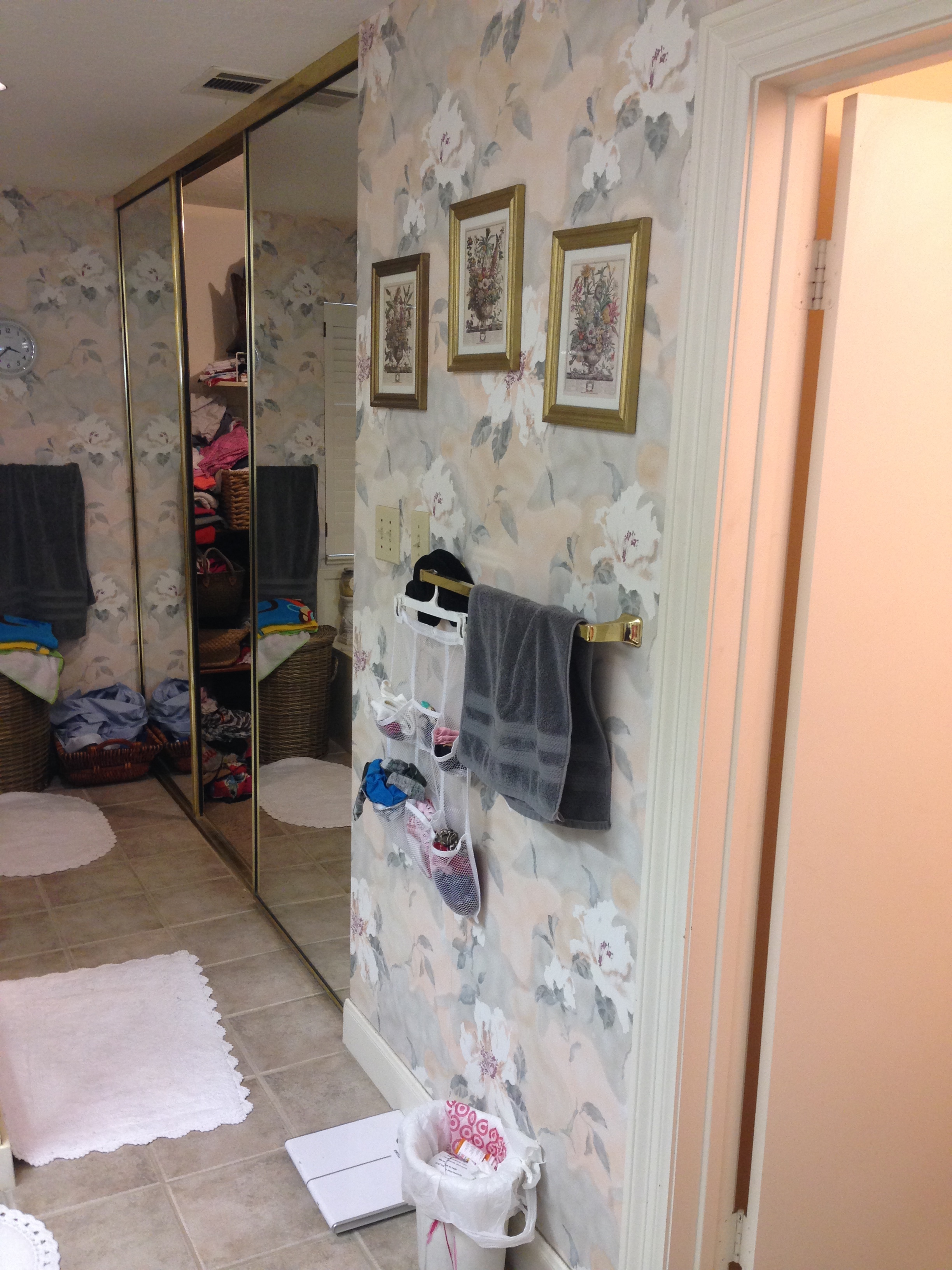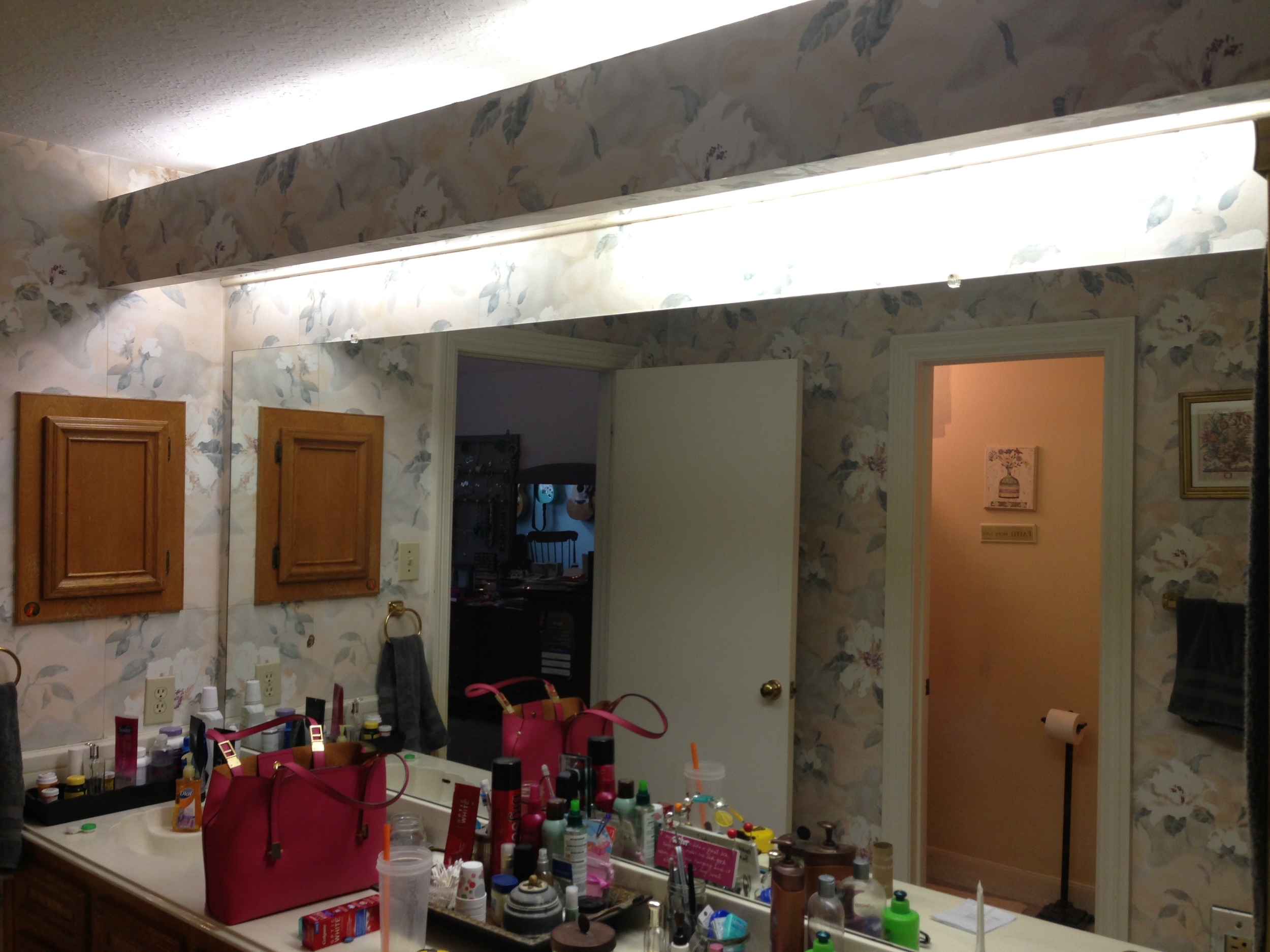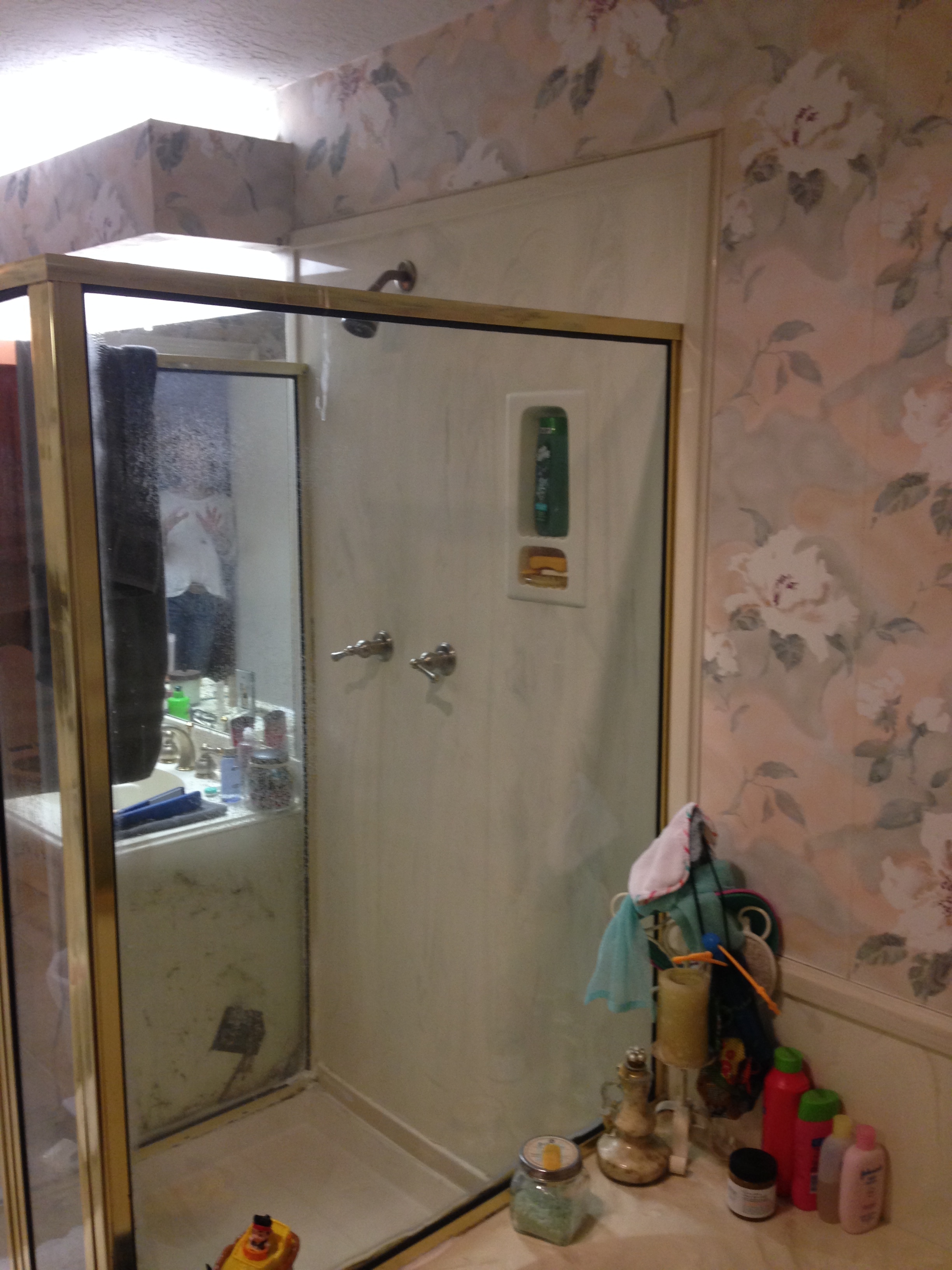 So to give you some insight into what really happened, here are the design elements we implemented to completely transform the space:
changed the layout completely. the awkward shower in the middle of the room was transplanted to the end of the bathroom, making the space feel infinitely larger and more open. the tub was moved to the center of the room, creating a visual focal point and symmetrical layout. then his and hers vanities balanced out the room being placed on either side of the tub.

added tons of recessed lighting, and decorative lighting for interest and sparkle

changed the window to glass block, to increase natural light and privacy

a light and bright color palette. sticking with whites, light grays, and soft blue-grays, the room feels so much larger, and just clean and fresh

reworked the closet by adding an upper shelf, and a custom shoe cabinet that is to-die-for
PROGRESS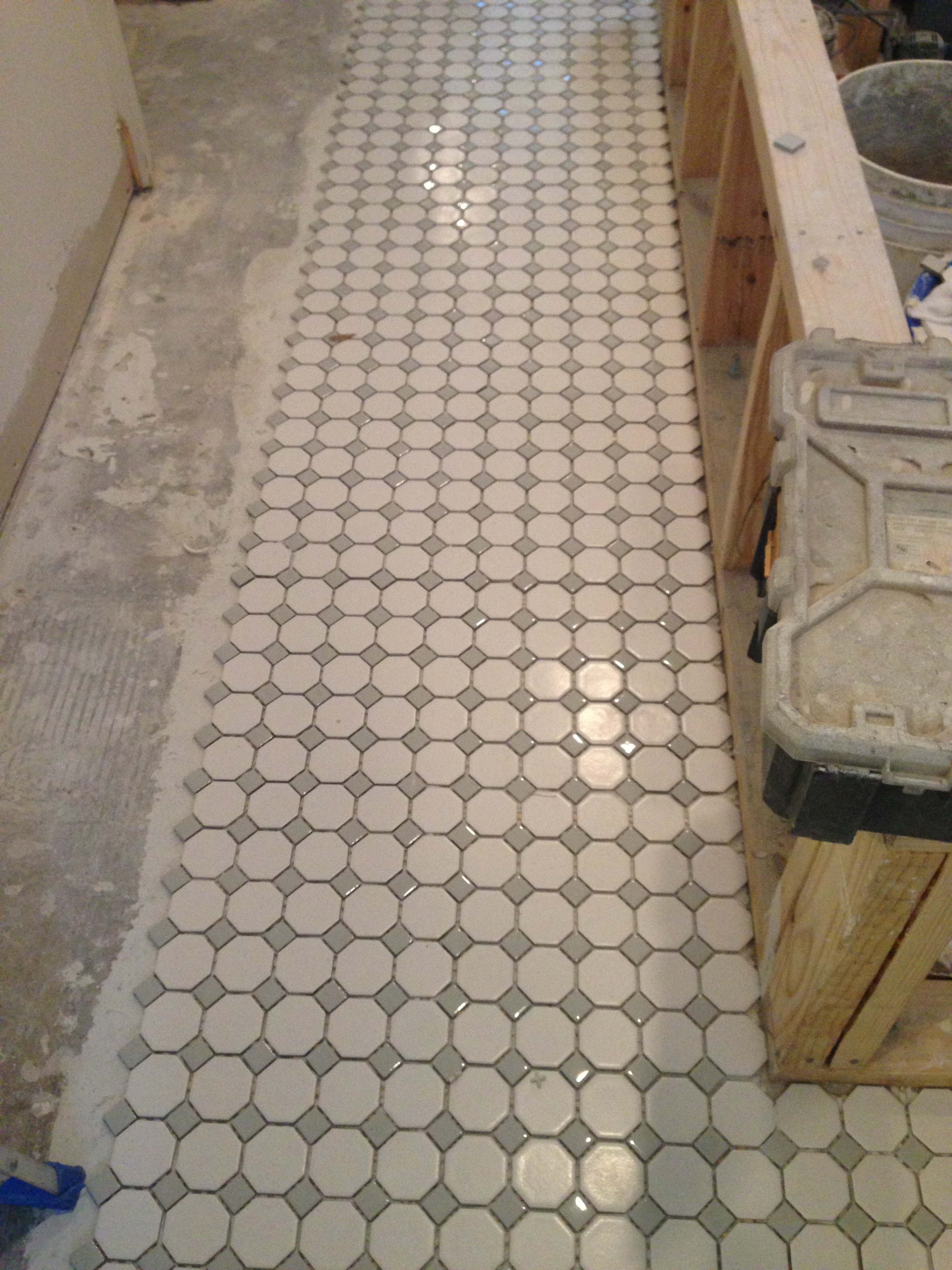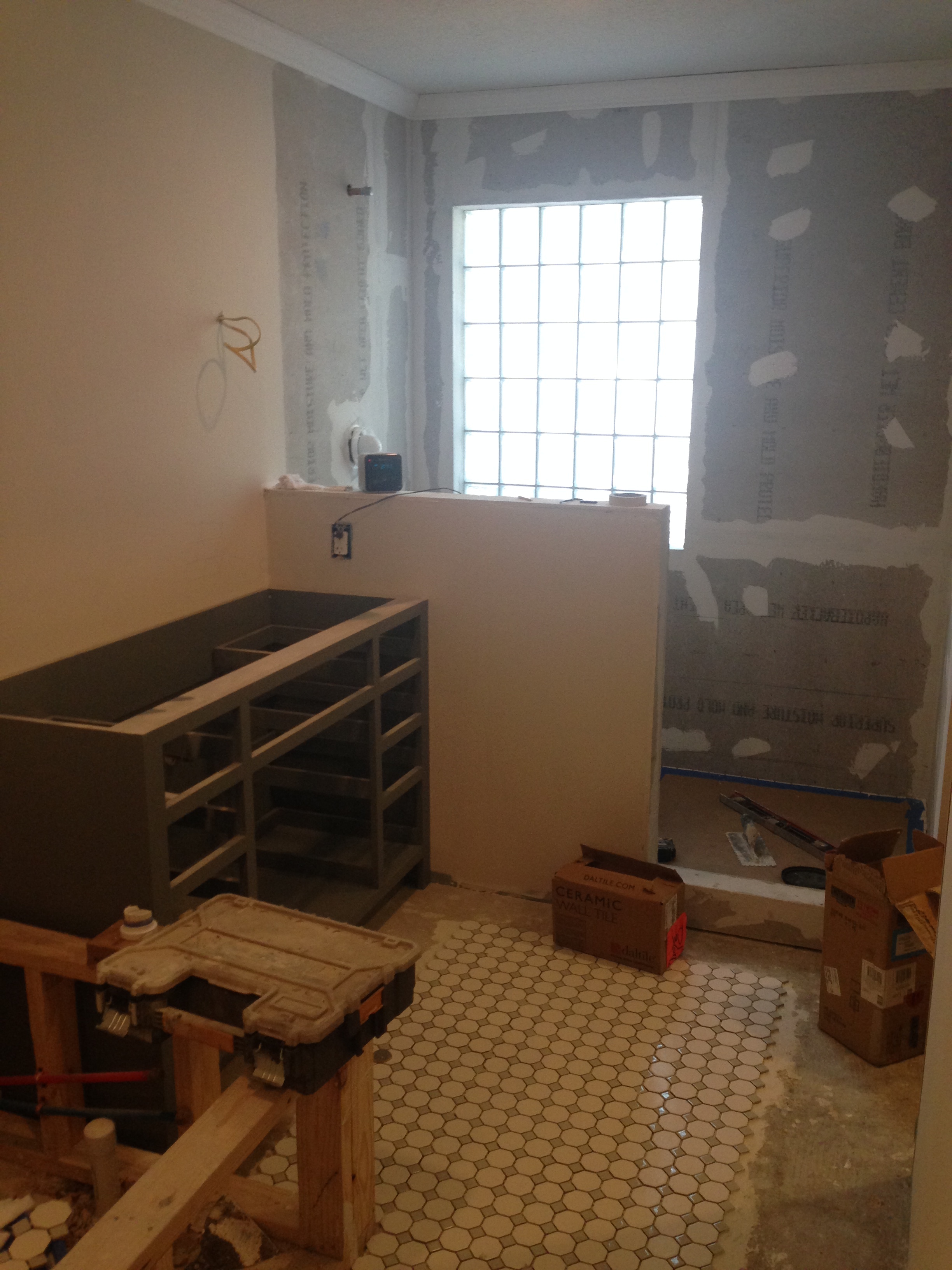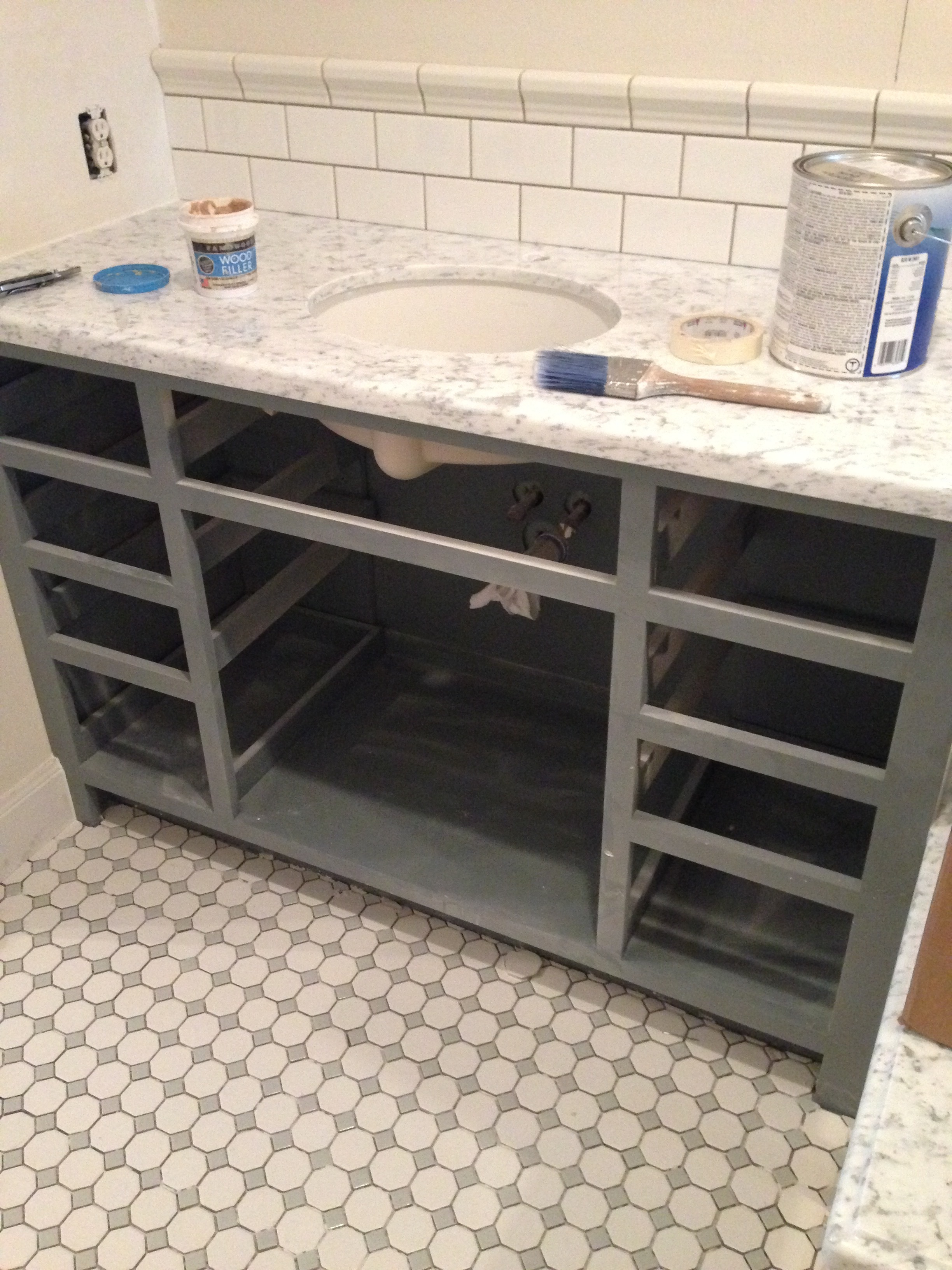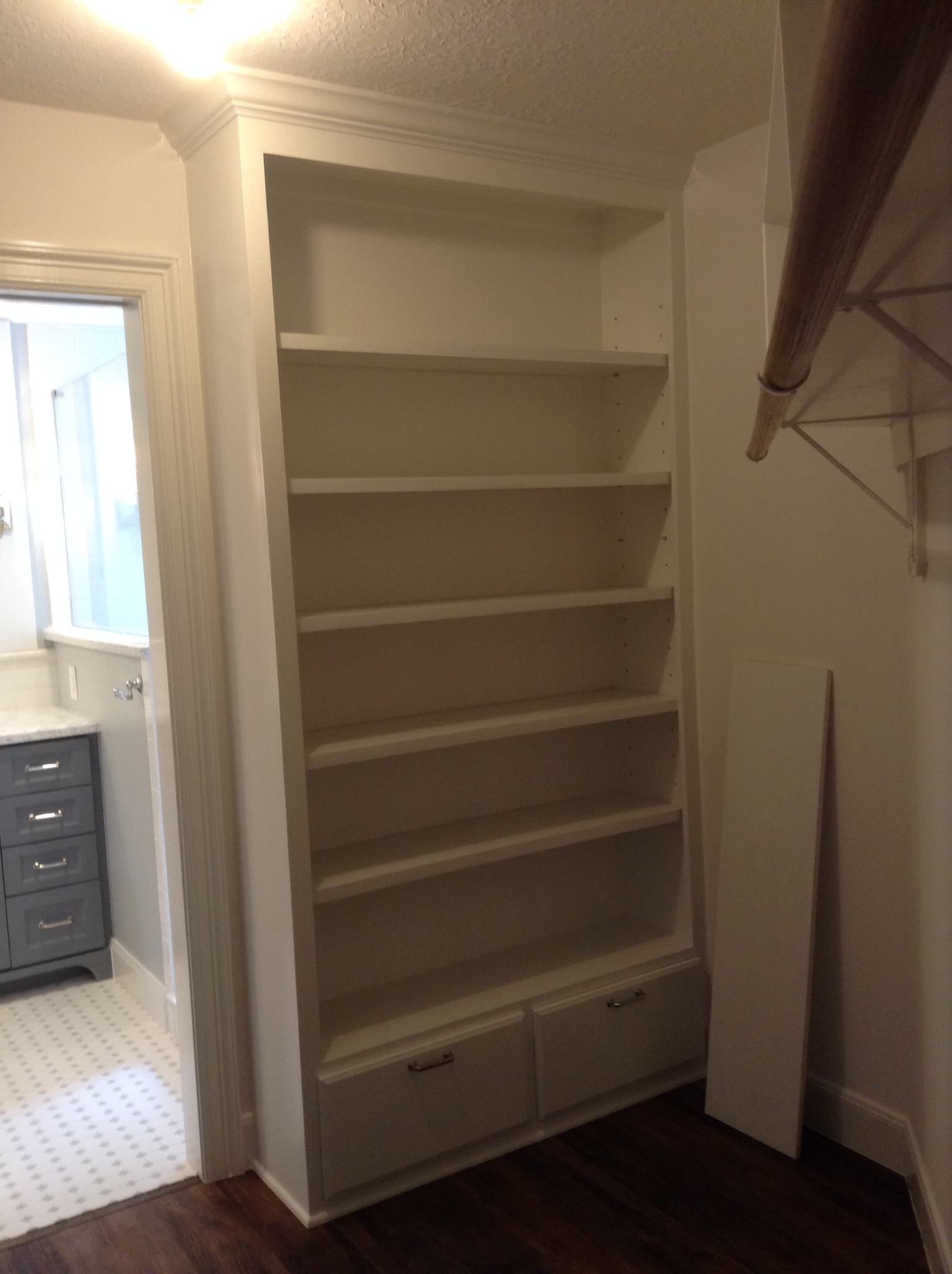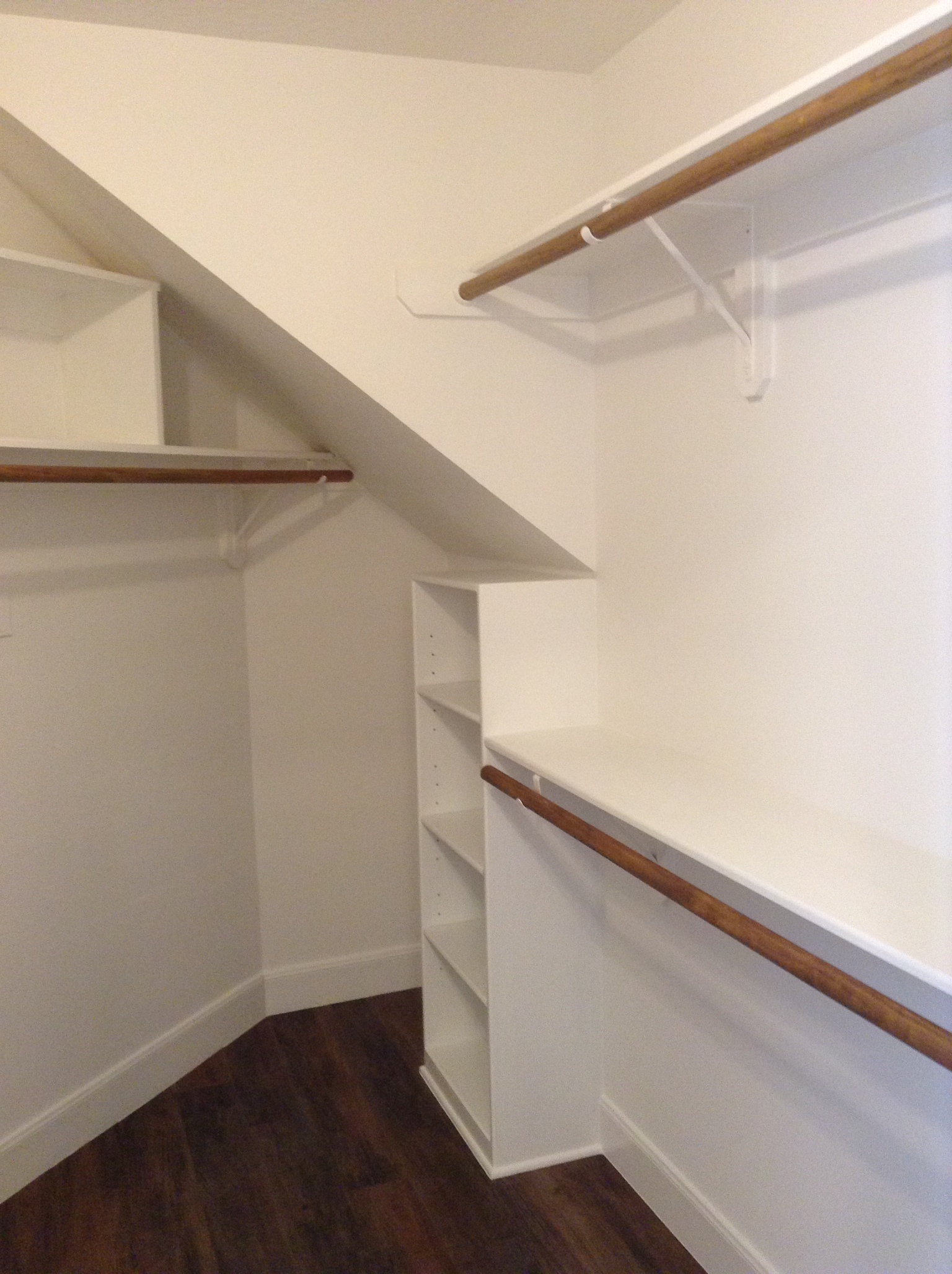 So there you have it! This project was an absolute BLAST to work on, largely due to the fact that my client absolutely trusted my recommendations and vision, and was so patient in dealing with this major renovation project. The results are spectacular, and I am confident they will enjoy this classic master bathroom for many years.