Masculine touches and a moody color story create layers of interest in Heights eclectic townhome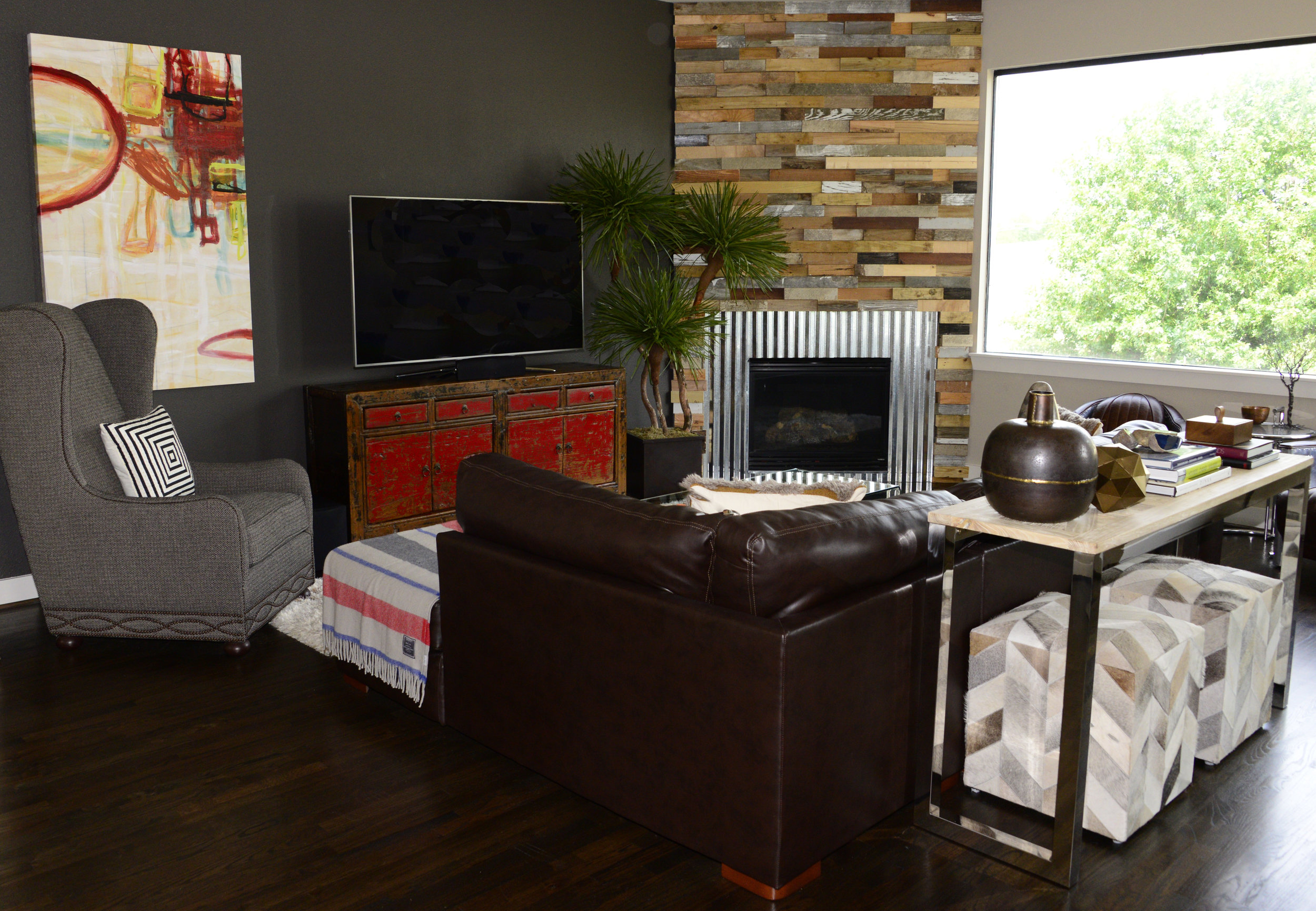 So this before-and-after thing is really fun, so let's just keep it going....shall we?!
This project took place in the Houston Heights, for my very fun and stylish clients that had just purchased this 3-story townhome. They loved the location and vibe of the place, but the interior was bland, boring, and boxy. I was thrilled to learn that they wanted an eclectic interior - mixing industrial style, modern elements, COLOR, and great art. As you can see from the before photos...this was going to take some work!
BEFORE
Here were our goals for this design project, and the ways we could successfully implement them:
My clients hated the boring fireplace with the basic black granite surround. So I suggested we do a custom fireplace focal wall, using various reclaimed wood scraps of differing depths to create texture and relief. I found a concept photo on Pinterest, but when it started taking shape, it was better than we had even imagined! We also demo'd the black granite tile surround, and replaced it with cool industrial metal sheeting...the basic kind you would find on the side of a shed.

In the kitchen, you can see in the before photos, there was an awkward wine cabinet below the interesting window, and then another awkward cabinet above the range that was meant to house a microwave...but the microwave was already installed on the other wall...? Go figure. Both cabinets had to go! We replaced with a sleek stainless steel shelf that rested right above the backsplash to help that area look more finished. This also helped to highlight the cool modern window in the kitchen.

We also changed out the kitchen island pendants to be more industrial and interesting, and same thing for the dining area - new cool lighting. Decorative lighting is critical, and I am so glad these clients agreed!
PROGRESS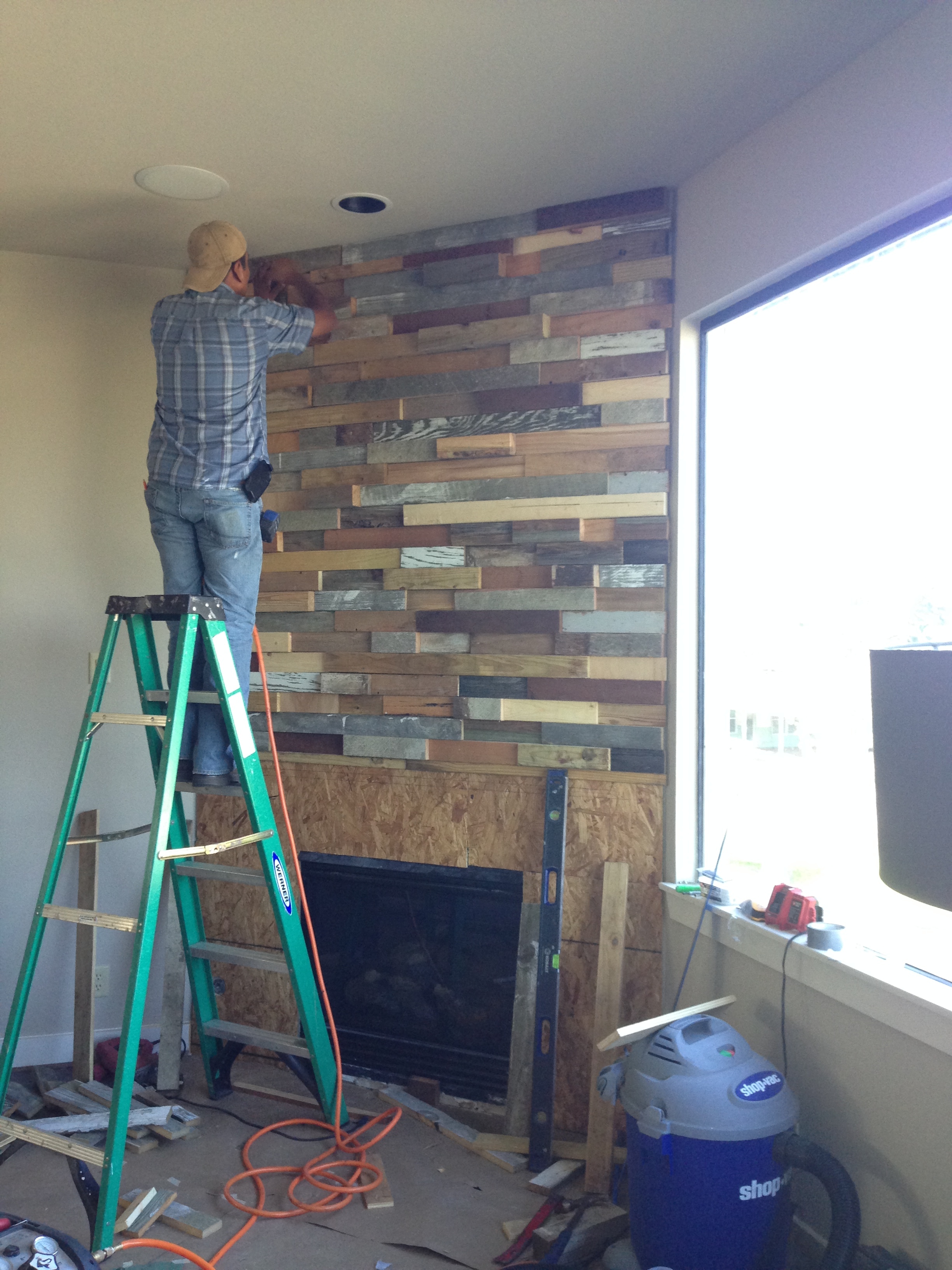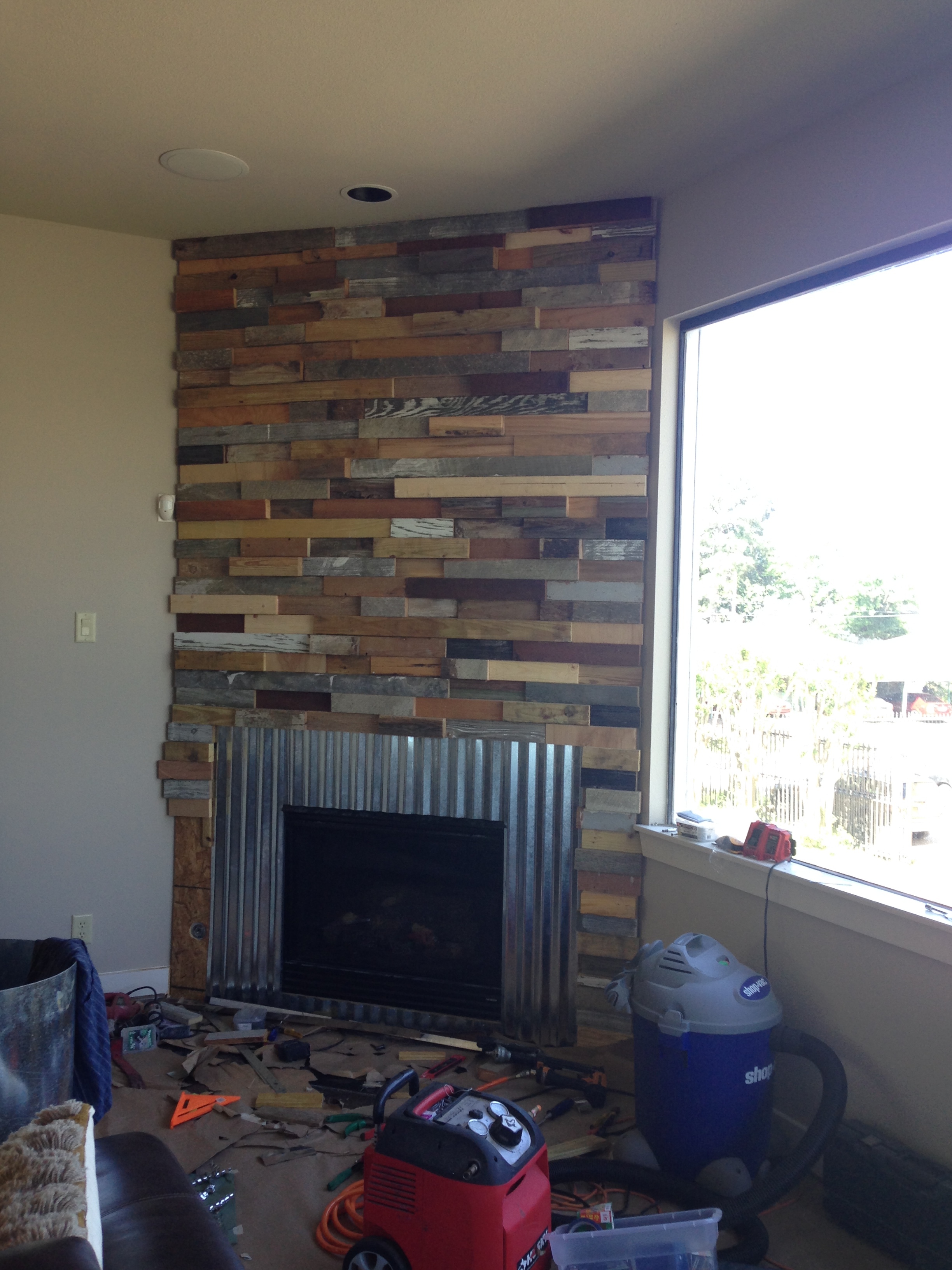 As for the furniture, my clients only wanted to use their existing dark brown leather sectional and their existing breakfast table set. Otherwise, all furniture was to be new! A little breakdown on all of the furniture pieces in the living room/kitchen:
AFTER
Ta-da! My clients have been enjoying this space for well over a year now, and I think that the interest and vibrancy of this room really reflects their personality. Would you love an industrial-modern-eclectic room like this one? Does this style float your boat? I'd love to hear from you in the comments below. See you next time!